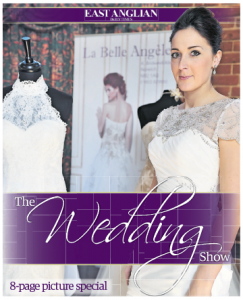 Couples strolled hand in hand in the sunshine yesterday, soaking up the atmosphere of the EADT's inaugural Wedding Show at Seckford Hall.
Organisers estimate around 750 people attended the event, which spanned across two marquees and the Lakeside suite of the hotel, spilling out into the grounds where they soaked-up the atmosphere and enjoyed lunches and cream.
Use the link below to view the full feature as displayed in the East Anglian Daily Times.