When it comes to planning your wedding, size is undeniably one of the most significant factors to consider. The grandeur of a large celebration with a multitude of friends and family, lavish floral arrangements, and a towering wedding cake might be tempting. Yet, the stress and financial burden associated with such a spectacle can be overwhelming.
Embracing the idea of a small and intimate wedding at Seckford Hall comes with numerous advantages, and we've curated a list of five compelling reasons that might just sway your decision.
1. Budget-Friendly Bliss
Opting for a smaller wedding translates into a more manageable budget. Traditional weddings often break down costs on a per-guest basis, and a trimmed guest list automatically results in lower expenses. With a smaller gathering, you can allocate those saved funds to the intricate details that matter most to you. From personalised wedding favours to an enchanting array of decorations, your choices are endless.
2. Serene and Stress-Free
The challenges of larger weddings include the struggle to find vendors equipped to handle the magnitude of the event. Larger guest counts can lead to added complexities in logistics and accommodations. By embracing intimacy, you avoid vendor-related stress and can ensure that each guest's experience is unforgettable. Small changes or additions are effortlessly accommodated when numbers are on the lower side.
3. Unleash Your Imagination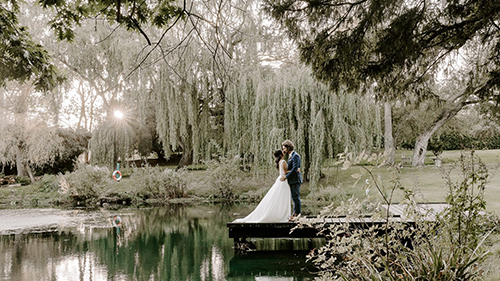 If your heart longs for a high-end designer wedding gown or a delectable five-course gourmet feast, an intimate guest list offers the freedom to splurge on these cherished details. From those opulent gold leaf centrepieces to that dreamy venue upgrade, your vision can come to life. With a smaller wedding, you're not just limited to having your cake and eating it – you can savour every decadent bite.
4. Quality Over Quantity
Your wedding day marks an unparalleled moment in your life, brimming with memories that will endure forever. Choosing an intimate reception lets you celebrate with your nearest and dearest, creating an atmosphere of closeness and warmth. Do distant acquaintances need to be on your guest list? The answer is often a resounding no. A more focused gathering enables you to engage deeply with every attendee, creating connections that are often challenging in larger celebrations. Your guests will feel cherished, and the bonds formed will be truly special.
5. The Dual Celebration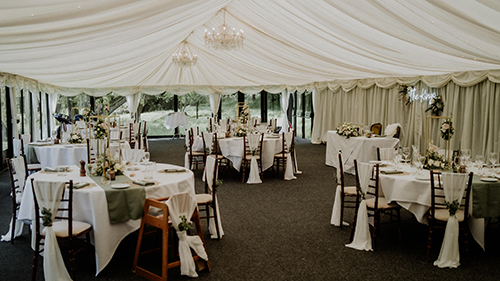 If narrowing down your guest list proves challenging, consider a compromise by hosting an after-party. An intimate ceremony and dinner can be followed by a larger reception, offering the best of both worlds without compromising on the finer aspects. This balanced approach ensures that you get to experience the grandeur while maintaining the exclusivity that makes your day truly exceptional.
At Seckford Hall Hotel & Spa, we offer the perfect setting for your intimate wedding. Our Lakeside Pavilion wedding receptions accommodate up to 160 guests, all within a luxurious environment. Overlooking our manicured lawns, weeping willow trees, and serene ornamental lake, your celebration will be imbued with elegance and charm.
Ready to embark on a journey of intimate elegance for your wedding day? Contact us today to explore how Seckford Hall Hotel & Spa can transform your vision into a reality.