Autumn weddings are for those who adore vibrant colours, golden hues and hot chocolate. It's the undoubtedly perfect time to take everything that nature has to offer and embrace it to its fullest.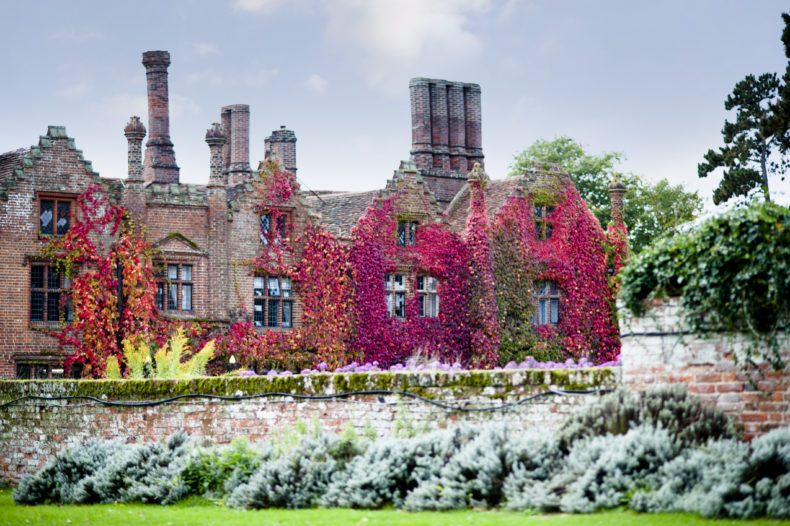 Autumn weddings are for those who adore vibrant colours, golden hues and hot chocolate. It's the undoubtedly perfect time to take everything that nature has to offer and embrace it to its fullest.
The most popular reason behind couples choosing an autumn wedding is the autumnal colours that surround us.
The rich reds, deep greens and vivacious yellows take over the gardens, giving Seckford Hall so much life.
During this time of year, the grounds are covered with vibrant pink/red ivy that cascades down the walls, and as you walk through the gardens the gorgeously golden mature trees pop beautifully.
Using these colourful features, you can create picture perfect moments for your wedding album. Book in a tour and to invite your photographer to discuss creative ideas for your wedding shots.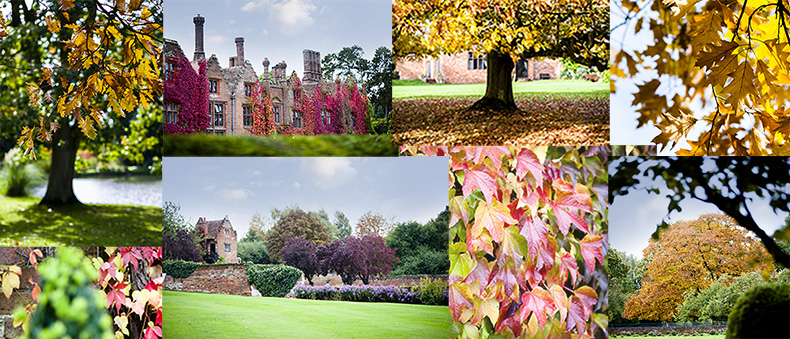 Take the beauty of outdoors indoors
The UK weather is unpredictable at any time of the year, but heading into autumn, putting all your hopes on an outdoor wedding isn't always wise.
This doesn't mean you can't take the beauty of outside with you as you step through the archway.
Use decorative twigs, branches and leaves in your design to add texture to your wedding, it's also a fab alternative to using just flowers.
Using the beauty of outdoors, you can create a classic rustic effect with a little time and imagination.
No rules to colour combinations
Throw out the rule book when combining colours for an autumn wedding. You can mix the likes of reds and purples with lively pinks and oranges. Illuminate the chocolate browns with a glamorous gold or create controversy by adding a lime green to your navy ensemble.
Mixing colours isn't the only way to bring creativity to your wedding, you can also play with shades.
Mingling a rich array of reds, aubergines and plums can add an edge of opulence and you could always warm up the room with a world of golds, oranges and yellows.  
Be brave, be creative and really embrace the spice of autumn.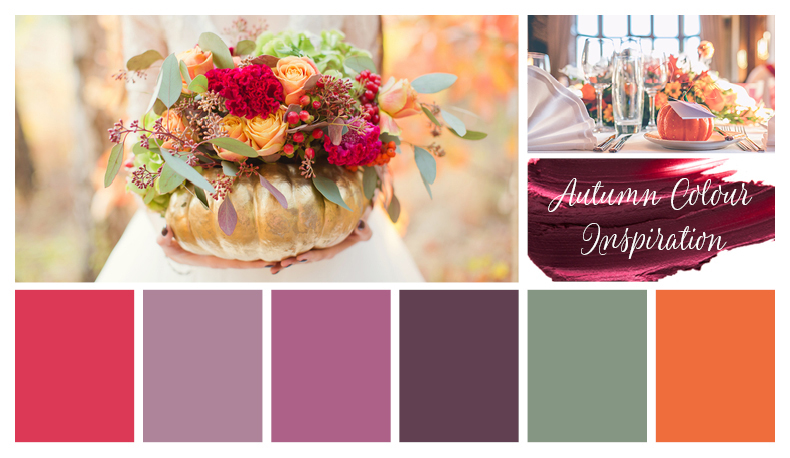 What's a monster's favourite play? Romeo and Ghoul-iet… *face palm*
Having a wedding in autumn 'leaves' so much scope for a Halloween inspired wedding. Even if you don't want to go all out ghoulish, you can incorporate popular features of the spooky holiday into your special day.
Sweet bars are increasingly popular at weddings, but you could add your own spin and offer a 'Trick or Treat bar', your flower girls could carry their flowers in a pumpkin, or you could have spooky inspired photo props.
Themed weddings are increasing in popularity and if done right, they can be really eye catching and a great talking point for guests to remember.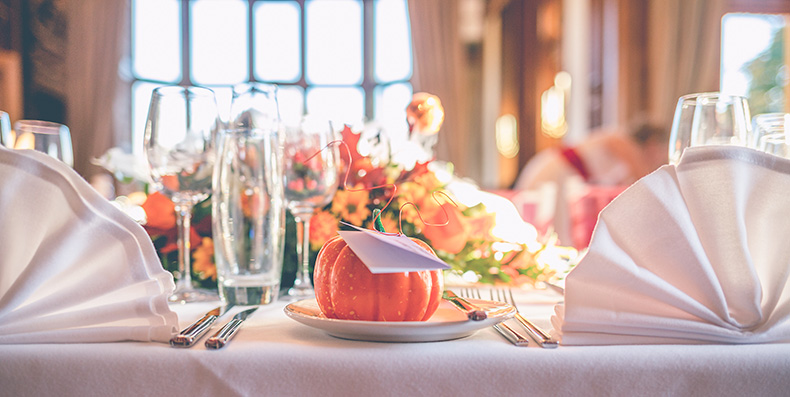 Say cheese between 45 minutes before and after sunset…
At this time, the natural lighting is ideal for taking flawless outdoor photos. During autumn, the sun sets earlier, making it the perfect time for those romantic shots of you and your other half.
Mix this lighting with the autumnal hues and you will have a wedding album to admire.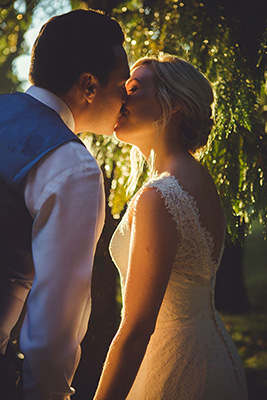 center
Save a pretty penny…
Getting married in autumn can also help you with your bank balance. Not only can you get great offers on your venue and suppliers but booking your honeymoon to autumn sun destinations will also help your wedding budget.
Gorgeous locations such as Tenerife, Sardinia, Cyprus and Saint-Tropez are all nice and warm in autumn, not only bringing you that much deserved late summer sunshine, but also with better priced deals than if you were to book in the peak season.
Honeymoons offering a feast for your eyes…
Autumn is not only perfect for your wedding day, but you can also embrace this beautiful time of year for your honeymoon.
Staycations such as a week in the Cotswolds and the Scottish Highlands are nothing short of stunning for a week away, but if you wanted to go long haul, there are once in a lifetime location's that must be ticked off your bucket list.
Popular choices for that distant dreamy autumn honeymoon includes the wine regions of Napa Valley, California, the bustling streets of New York, the beautiful beaches of Vietnam and the stunning late summer of Canada.
These locations are ideal from September through to the start of November, bringing you colour, beauty and great weather.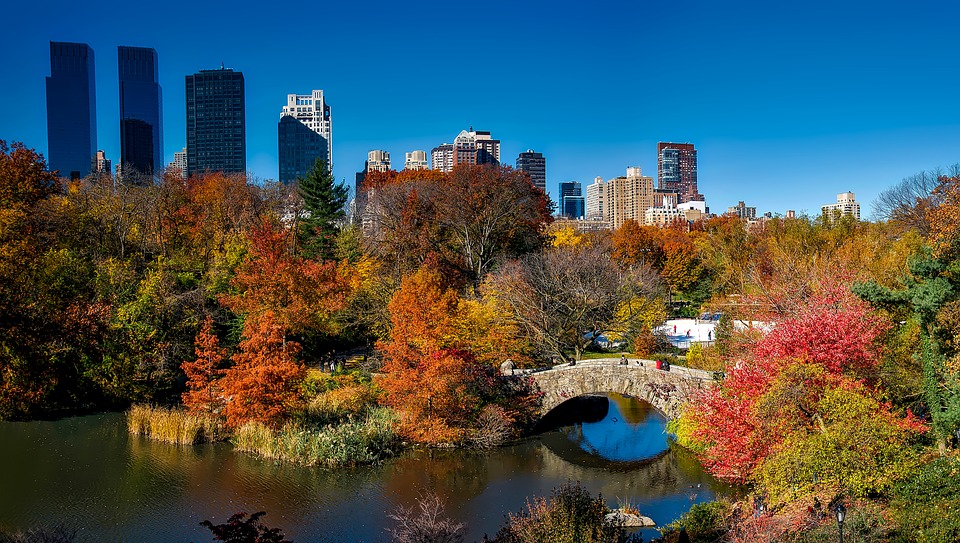 To get an idea of availability for our autumn weddings, or to discuss creative ideas with our team, simply contact us on 01394 385 678 or email [email protected].