Navigating your guests around your wedding day, isn't always an easy task. Take the pressure off and focus on enjoying your day with these clever, witty and at times hilarious wedding signs – perfect for every wedding venue.
When you want to welcome your guests
If you talk to many past wedding couples about their wedding day, many of them will say is that it's hard to get around everyone. Before the 'I do's', welcome your guests with a sign that shows off your wedding style and theme.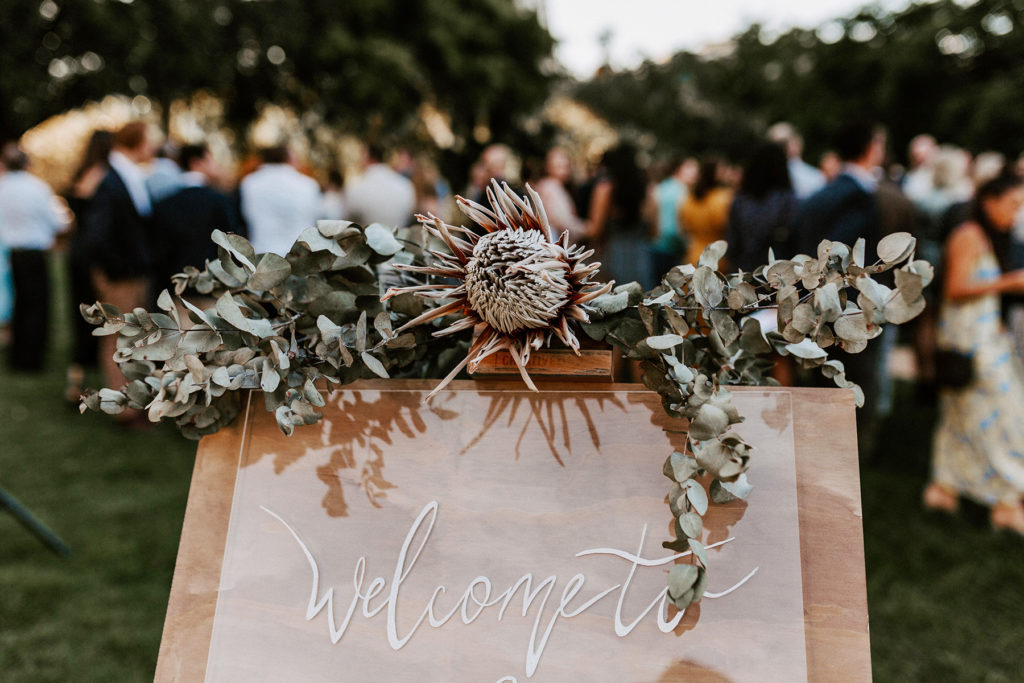 When you want to tell guests where to be
The tradition of weddings are that brides family and friends sit on one side, and the grooms on the left. However it doesn't always work well doing it in this manner.
What if one side of the family is bigger than the other? What if there are members of the family that don't get on? What if, you have so many mutual friends and you are fighting about who to blue and pink pin?
Give yourself a break, take away the questions and let them sit where they like. Offering a choice and a more relaxed atmosphere.
This style of wedding sign also works well when you have various stations and areas for your wedding. This may be a drink stand, games area or kids' room.
When you want the kids involved
Kids love to get involved in weddings. It helps keep them occupied and allows them to feel a sense of importance.
A great job to give one of your page boys or bridesmaids is to carry the 'here she comes' sign.
This is also a great way of giving you a moment to catch a breath before you walk the aisle as all eyes will be on your your designated sign carrier as they head towards your future spouse.
When you want to remember a missing guest
Where there is so much joy and happiness in a wedding, there are also moments of sadness when you remember those who cannot be with you.
Make sure they are part of your special day by lighting a candle or a special poem for all your families and friends to see.
When you to encourage playtime…
You can easily set the tone of your day with a simple sign. If you want it to be more sophisticated and calming, then go for a more romantic vibe or a beautiful quote. If you are looking for a more party vibe, signs about games and drinking encouragement is a must.
When you want your guests to treat themselves
The rules of wedding favours have developed greatly over the years. No longer is it just a case of a few sugar mints on a table. Now guests can enjoy a mixture of treats from flip flops to blankets.
Make sure guests know what they can take with a quirky wedding sign.
When you want to live happily ever after…
Finish off your day with a final quote. Whether you go for a classic 'and they lived happily ever after' or something a little more personal to you as a couple, guests will leave feeling full of joy and romance.