The wedding magazines have started stacking on the coffee table, wedding lunches are booked in with your bridesmaids and the wedding events are appearing in your diary. That's right, you're engaged! The best way to start planning and gaining some inspiration is by booking yourself a place into the best wedding venue open days in Suffolk.
So you know exactly what to expect, we have gone through everything you need to know about wedding open days.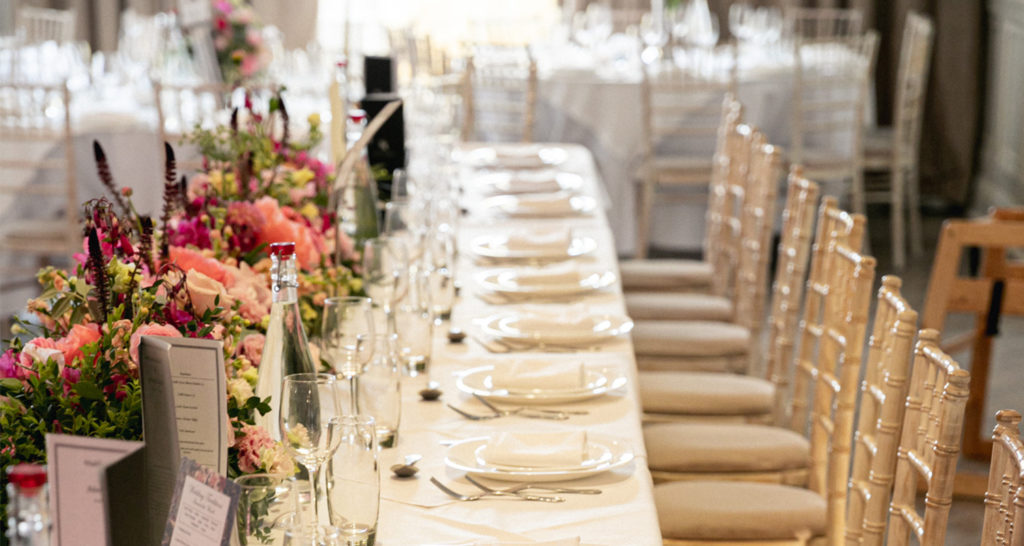 Wedding Open Days
There are many reasons why wedding open days are so popular with soon to be brides and grooms. They offer heaps of inspiration, a chance to look around venues and provides the perfect opportunity to meet the events team.
You will have the opportunity to visit various types of wedding open days, from the national shows to the wedding fayres.
The biggest wedding show is The National Wedding Show which appears in Manchester Central, Newcastle Arena, Olympia London, NEC Birmingham and ExCel London. The show includes fashion shows, conferences, wedding inspiration and professionals from all areas of the industry. It is the ultimate place to shop and stack ideas for your special day.
If you're looking for a more venue focused event, then look at wedding fayres/shows that feature at your preferred wedding venues.
Wedding venues generally have wedding open days throughout the year. They invite their potential guests to look around and discuss their services and opportunities. These open days are a little more intimate, and the ultimate opportunity to really get to know your wedding planners and the venue itself.
What to expect
A good quality open day will feature everything you need to help book your wedding day. Firstly, and most importantly your wedding open days should start with a welcome drink, fizzier the better! Your first impression of the venue will tell you if this place is 'the one', so keep an eye out for all the little details that are of importance to you.
You could be offered a tour around the venue. Always check to see if you have to book this in advance as tour spaces can be limited. You will have time to look around the reception rooms, bedrooms (if available) and wedding ceremony areas.
Each venue offers a different spin on their wedding open day. Some decorate the venue with flowers and wedding inspiration, others keep the venue very simple, so you can put your own spin on it.
If your chosen venue is fully decorated and you would prefer to see the venue in its purest form, it might be worth booking a tour, so you can see both sides. At many open days, you can try a taster of their food. This may be something as small as a few canapes or trialing one of their available food/drinks carts. Generally, you won't find big dining offerings, but just enough to give you insight into their quality and style.
The open days offer a fantastic opportunity to meet some of the team. You can ask questions, get to know their style and understand the level of support that they will offer in the lead up to your wedding day.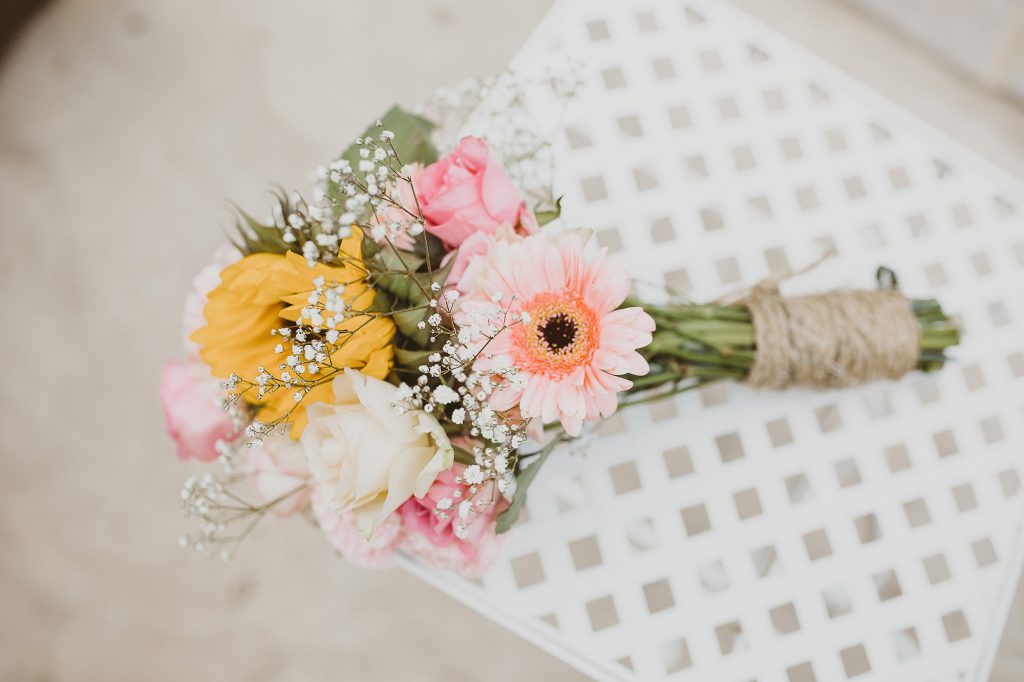 What questions to ask
There are few things that you will need to ask at your wedding open day, however with all the excitement, they might slip your mind. Here is a guideline to use every time you visit a new show or venue.
What is the wedding guest capacity for day and evening?
It's important to understand how many guests you can have for both your wedding day and evening reception. This can vary depending on layout, number of tables and shape of your tables.
Do they have licenced areas for wedding ceremonies?
Some wedding venues only offer celebrant ceremonies, where you go through the full service and enjoy the reception after wards, but this must be then legalised in a registry office later. Ask the wedding planner what licenced areas they have, whether they have outdoor licenced areas and what restrictions they have regarding their licence.
Are there any guidelines or restrictions for décor?
It's important to know what decoration you can use before you start creating/buying. Some venues don't allow certain types of confetti or may have rules with regards to the type of décor you are bringing with you.
What wedding collections, offers and added extras can you enjoy?
Every venue has an offer of some sort. It may not be monetary or available on the exact day you are asking for, but if you're willing to be a little flexible, you could get that little bit more from your big day.
What time is closing on the bar/venue?
Depending on the type of venue, there will be a last drinks time or vacating time at your venue. If you go for an exclusive use venue, then this maybe more flexible.
Do they have any accommodation options?
Finding a venue who has accommodation attached or associated with, can help save on your wedding budget and help relax your nearest and dearest guests.  One of the many joys of having a hotel wedding venue.
Are they an exclusive use venue?
Will you have the full place to yourself, or will other guests be using the venues facilities.
Can they cater for different dietary requirements?
If you or any of your guests have speciality needs for food, then it's important to know if your venue caters for this.
Can they cater for your preferred room layout?
If you have your heart set on long tables and benches, but your venue can only cater for circular seating, then this could be a deal breaker. Check if they can either cater internally or organise an external company to hire the tables required.
Are there payment plans available?
Wed now, pay later or monthly instalment plans. Every little helps when booking the day of your dreams.
What level of support do they offer?
Will they help plan your wedding from start to finish, or do you need to get external planners in? Do they have caterers and chefs internally, or is this an addition to your planning? Find out what level of service the venue can supply.
What food options and menus do they supply?
It's nice to get an idea of your venues level of expertise and what type of foods they serve. If food is important to your planning, checking out their food choices and understanding the quality is always a good question to ask.
Do they have any local suppliers who they work with and suggest?
These people are the pros and meet others in their industry every day. Getting these little nuggets of information can save you time, money and heartache if you choose the wrong person to entertain/photograph on your special day.