We may be limited as to where we can go out right now, but a Valentine's Day at home seems more appealing than ever. Besides, the day was always too busy before, this year can be done relaxed, stress free and still full of love.
But what to do? With the usual go-to of a restaurant booking off the cards, celebrating Valentine's Day seems harder than ever. But no bother, we're here to give you 7 ways to spend your Valentine's Day at home and date ideas to make your significant other feel special without compromising the enjoyment or love.
1. Bring the Restaurant Home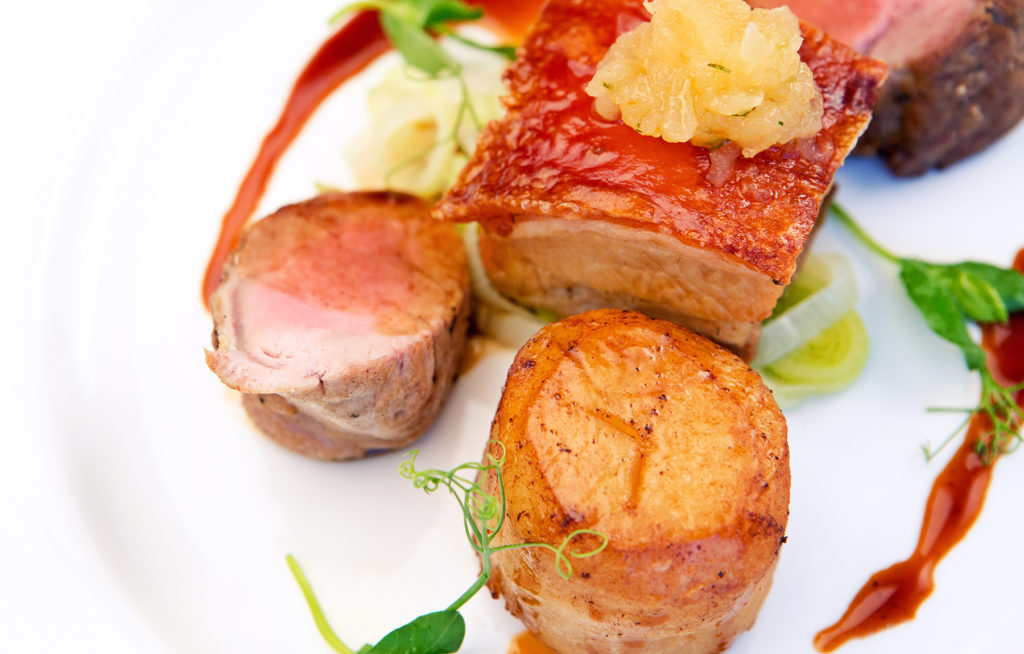 It's no secret that the way to anyone's heart is through food and Valentine's Day is undoubtedly the best example of this. While you may no be able to book a date at your favourite restaurant, you can bring the restaurant to your kitchen to show love for date night. Food boxes are the way to go this year with more businesses than ever offering them. Whether you cook yourselves or order a takeaway, your day can be just as special at home. Why not light some candles and set the table? Better yet, put a restaurant playlist on in the background to really set the scene of the night.
With Valentine's Day being a Sunday this year, why not celebrate it with a traditional roast dinner? The Unruly Pig, Suffolk, are offering a special Valentines Day menu. For £45 per person you can show your love by tucking into a range of food including sourdough brioche, three-year aged Parmesan agnolotti pasta, and beef or mushroom and goats cheese wellington. For dessert, there's rhubarb and custard, as well as Pump Street chocolate truffles. A gourmet dinner date night from the comfort of home? Sounds good to us!
2. Have Some Afternoon Tea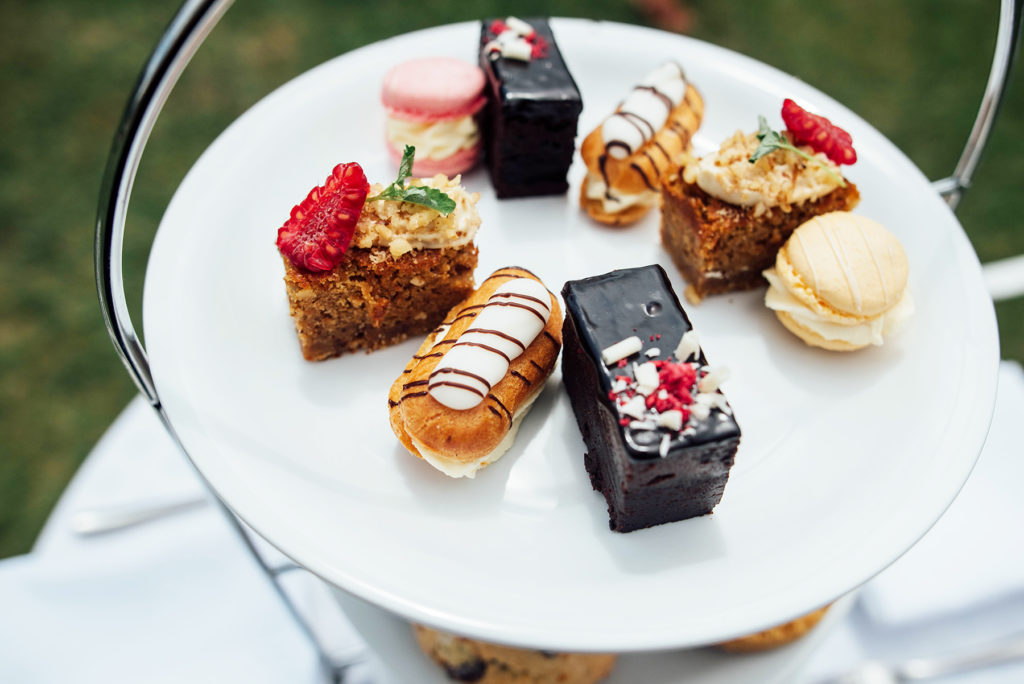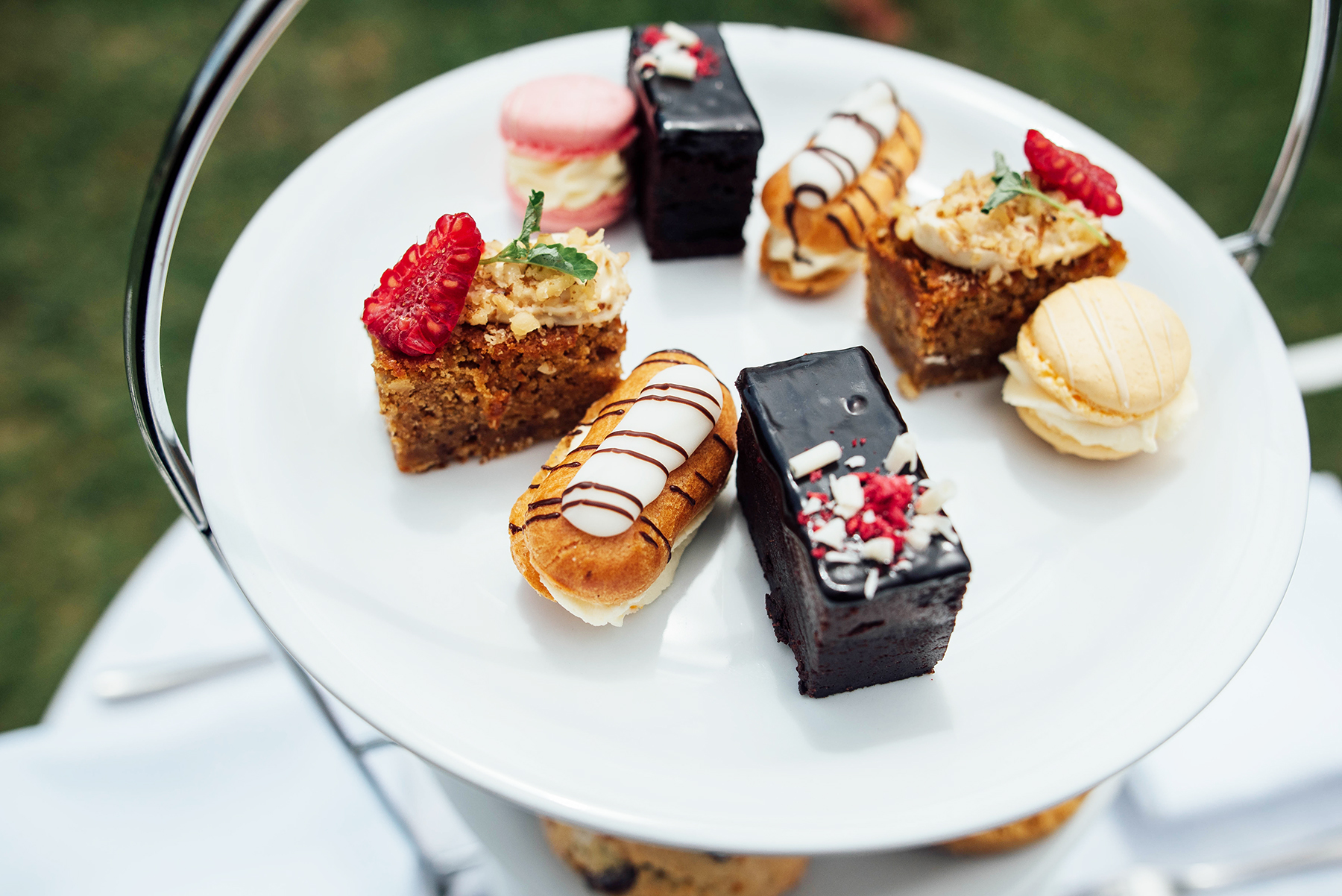 There is nothing more quintessentially British than an afternoon tea. The best way to relax is with a cup of tea in one hand and a scone in the other. While the debate on whether jam or cream should go first is enough to put a strain even on the most secure relationships- we're sure that your significant other would be over the moon with a treat from their local bakery.
Nancy's Vintage Teashop, Newmarket are offering an afternoon tea box for this Valentine's Day. At £22 per person, it includes their "saucy sausage roll" and "romantic red velvet cake" as well as their classic collection of teas. Feel like switching it up? Have a few glasses of Prosecco instead. After all, it is Valentine's Day- the perfect opportunity to show your love.
3. Have a Movie Night
If you're looking for more chilled-out Valentine's Day ideas, a movie marathon is the way to go. Embrace the fact we can stay inside for once and stick on your favourite film in your living room with your loved one to celebrate date night. Whether it's a classic rom-com or horror, grab some snacks, a bottle of whatever you want and relax.
It would also be worth ordering a box of your favourite sweet treats to fully embrace staying in this Valentine's Day. Runaway Bakery are offering "Smashable Hearts", a heart shaped chocolate which you break in order to reveal brownies and cakes underneath.  Staying in is the new going out this Valentine's Day and this would be both a fun and relaxing date night.
4. Become Mixology Masters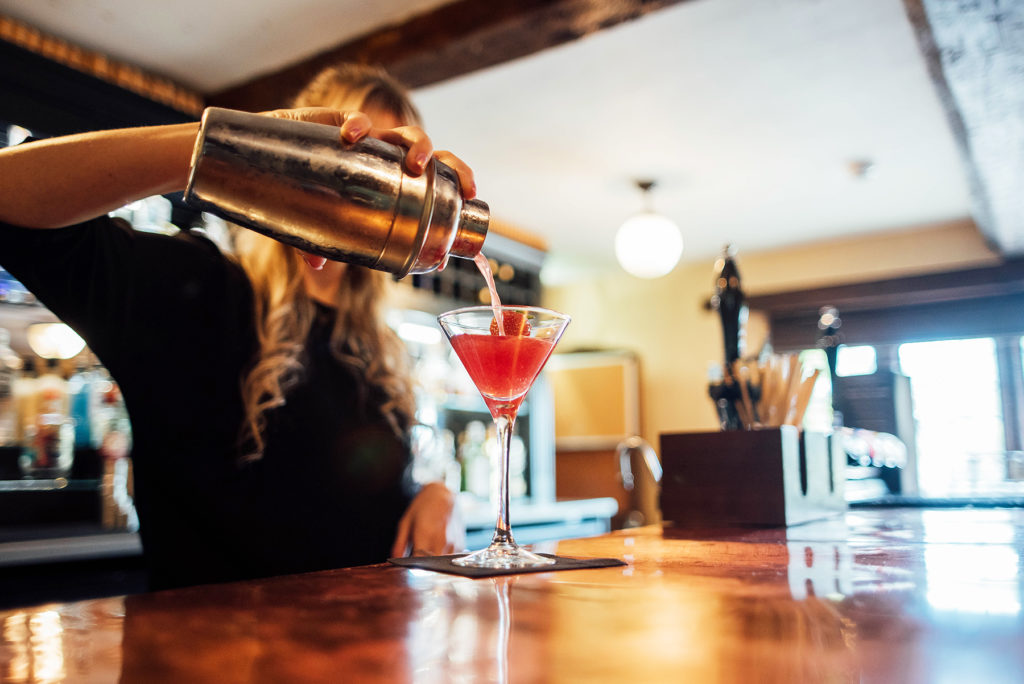 Drink is the only thing as important as food on Valentine's Day- as well as love, of course. Again, with restaurants and pubs unfortunately closed, staying in is the new going out. If you're missing our 1530 restaurant and bar, try becoming a mixology master with your loved one. Whether it's your favourite cocktail or a new concoction you've always wanted to try- now is the time to experiment.
Find a menu online and try your best to recreate. Perhaps you could even try a theme to make it more interesting. How about a love potion? A Cupid's Hope? Whatever you decide, a fun cocktail is the perfect way to inject love into your date night. Talk about romance in a glass.
5. Make Breakfast in Bed
No doubt, the best universal sign of love is breakfast in bed. Valentine's Day ideas don't get much better than this and you are sure to make your partner happy with this simple gesture. Start the day off in the most romantic way possible- with a plate of food! It's a great way to show your love. Whether it's through a cooked breakfast, pastries or better yet, pancakes! Valentine's Day is about showing your appreciation and there's no way better than through food. It is, after all, the best way to someone's heart.
Get your apron on and whip something up this Valentine's Day!
6. Take a Romantic Stroll
If there is one thing we're blessed with, it's the beautiful English countryside right at our doorstep. Enjoy your Valentine's Day this year by taking a romantic stroll with your loved one. Suffolk has some of the best scenery in the country. Whether you walk by the coast, a scavenger hunt in the woodland or in the heart of the countryside, you are bound to have an adventure this Valentine's Day.
Why not take some photos or, better yet, leave your phones at home in order to enjoy each other's company. Just because we can't get out to bars and restaurants, it doesn't mean we're confined to our home. A good long walk is a romantic, fun and adventurous way to celebrate love this Valentine's Day. You could even make a scavenger hunt to keep you and your significant other entertained. For example, find the best view or the location of the first date you had. What a way to celebrate love.
7. Have Spa Day
We, for one, are missing our spa days. While we can't get out to them at the moment, Valentine's Day is the perfect opportunity to have a spa day at home. Run a bath, light some candles and try out some new products with your loved one. Have the best date night possible in your home spa!
Ditch your medical mask in favour of a moisturising one, for Valentine's Day is all about relaxation and comfort. Put on your most relaxing playlist and close your eyes- you'll be able to trick yourself into believing you're at Seckford Hall's spa! Minus the expert treatments, of course, but this Valentine's Day you should try and get as close as possible to the treatments! Don't stop there, of course, use your best products, grab a glass of bubbly and relax into the night! You're guaranteed to get that Valentine's glow.