It's been almost one whole year of lockdowns and restrictions, and we can probably all agree a bit of self care and TLC is much needed. One of the best ways to really pamper yourself and relax is to create your own at home spa.
From relaxing bubble baths and refreshing face masks to recreating your favourite spa treatments and products, we have a whole host of ideas to make your spa day at home the relaxing experience you've been craving!
How To Create An At Home Spa Experience
When creating your at home spa experience, there is no need to splurge on expensive products if you don't want to. It's more about creating a peaceful, stress free environment where you can take some time for yourself. All of the at home spa day ideas we have suggested can be achieved using your usual self care routine products or using free guides. From a facial massage and in depth skin care routines, to stress relief yoga, there is something everyone can give a go.
So grab your favourite scented candle and put on your favourite pj's as you try out our 5 favourite ideas for a spa day at home!
A Tranquil Soak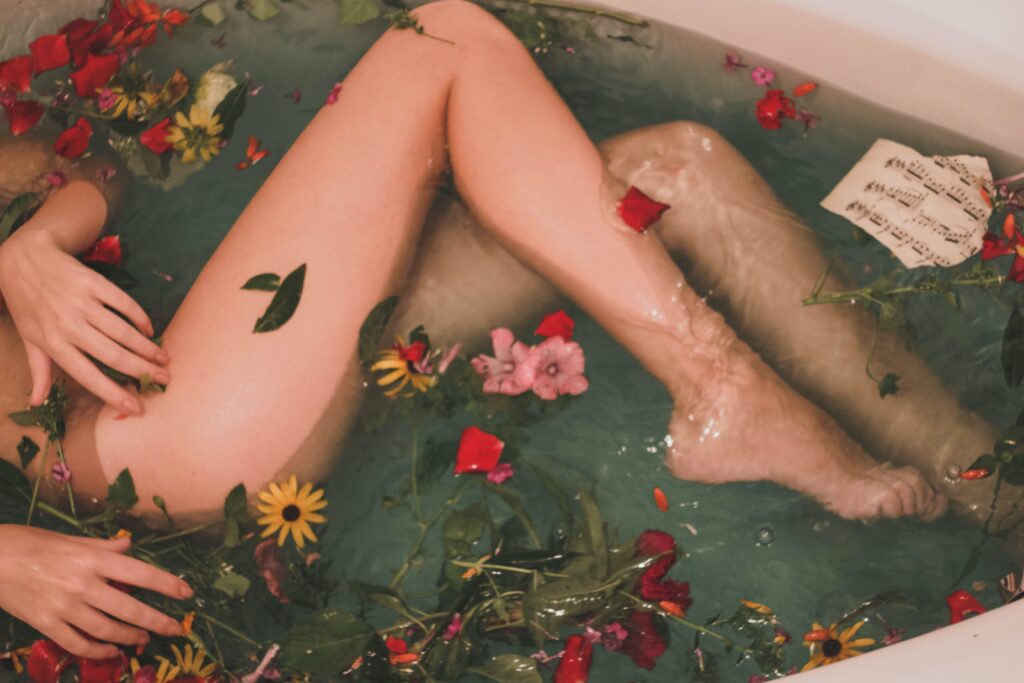 There's few things more relaxing than locking yourself in the bathroom for a hot bath. Whether you prefer a cosy bubble bath surrounded by scented candles and your favourite essential oil, or something more therapeutic with bath salts and calming music, it's the ultimate answer to self care at home. By dimming the lights and using candle light instead creates the perfect spa like atmosphere.
Grab all your favorite products and take this time to really pamper yourself. Once you've soaked for long enough, treat yourself to a body scrub and moisturising body wash. In fact, now might be the time to dig out those luxury bath and shower products you've been saving for a 'special occasion'. We'd say your spa day at home is the perfect time to use them! Don't forget to moisturise, especially after using a body scrub, and pop on a pair of your favourite pj's so you can stay completely relaxed for the rest of the evening.
At Home Facial
If there is one thing we have really missed over the last few months, it's spa treatments. There are a few different ways you can recreate your favourite facial at home. There are also a range of incredible face masks available online at places like Cult Beauty, Look Fantastic and Boots.
It's important to remember that your home facial isn't just about the products you use, but also about the experience. Try applying your face mask with a brush, and use a cleansing cloth soaked in warm water to remove it. If you don't feel like a face mask, an in depth skin care routine can be just as relaxing. Really treat yourself with a double cleanse, a gentle exfoliation followed by your must-have serums and favourite face cream.
You could also include a facial massage, as you apply your products to enhance your home spa day. Rose quartz facial rollers are a popular choice, not only for massaging your facial muscles, but helping your products to soak in too! Gua Sha tools are also starting to trend, they are perfect for lymphatic drainage!
Hair Treatment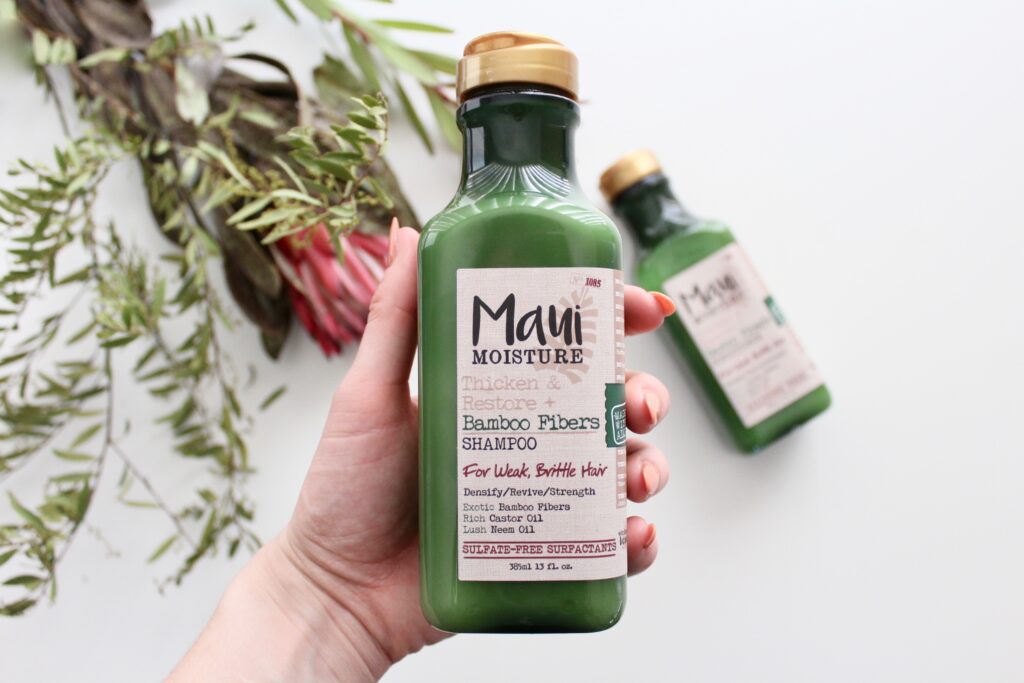 You've probably missed a few hair appointments recently, so you're locks might be feeling less than luscious. Though there's not much we can go about the unavoidable root growth, but making sure your hair is healthy and shiny is something you can do yourself, starting with your at home spa day.
Depending on how much time you want to spend, there are a few different ways you can treat your hair for your spa day at home. To give your hair that 'I just left the salon' light and clean feeling, try shampooing your hair twice before you condition. This is great because you can use the products you would usually use for your hair care routine. Give yourself a little head massage as you lather up your shampoo – it's not exactly the same as having it done for you, but it's the closest we can get!
If you have a bit more time to focus on your hair, a hair mask is an even better way to show our hair some love. You can purchase hair masks and deep conditioning treatments from most beauty stores and even supermarkets. Make sure you choose one that is suited to your hair type, and simply follow the product instructions. Most will require you to leave the mask or treatment on for a certain amount of time, but some give you a few different options of use, so you can adapt your treatment to however long you have for your home spa day.
A Relaxing Massage
Of course, when it comes to a normal spa day, we usually book ourselves in for a massage. You might be one of the few people lucky enough to live with a masseuse, but most people won't have that luxury. You could try persuading your significant other to attempt a massage, which might not be as good as the professional massages you are used to, but with your favourite essential oil, it could still do the trick!
Alternatively, there are lots of fun massage gadgets available online at the moment, with varying price tags depending on your budget. A lot of these are made so you can use them on yourself, so although it might not be the usual relaxing spa day experience you are used to, it will still help ease any muscle tightness.
If it's the feeling of being completely relaxed, stretched and loose muscled you're after, you might want to consider trying yoga. There are some really useful tutorials and follow along videos on YouTube, such as Yoga With Adriene, that will leave you feeling relaxed and help you stretch your muscles correctly. This is perfect if you aren't looking to spend any money, as it's completely free!
Mani & Pedi
There's something about painting your nails that automatically makes you feel more put together. A manicure and pedicure is something you can easily achieve during your spa day at home. If you are doing a few of these spa day activities, it's best to leave this one until last to avoid chipping them while washing your hair in the shower or having a long soak in the bath!
Start by trimming your nails to your ideal length, and give them a file so you get the shape you want. A rounded or almond shape is easiest to achieve at home. Once you are happy with the shape, apply a base polish to achieve a cleaner finish and wait for them to dry. Pick out your favourite colour nail polish and apply 1 – 2 layers depending on the finish you prefer. If you have a top coat, add a thin coat on top of the dry colour and just like that, you have picture ready nails. We absolutely love this idea for your spa day at home because it's quick, easy and you will most likely have all the products you need already!