Afternoon tea is a truly indulgent British tradition that is enjoyed throughout the country by a whole host of people. It's perfect if you are looking to celebrate a special occasion such as a baby shower, or birthday, or perhaps just looking for a weekend treat.
Traditionally served around 4pm, afternoon tea usually consists of a selection of sandwiches (cucumber and cream cheese is a classic choice), an assortment of delicious cakes, and freshly baked scones with fresh cream and jam (our favourite!). This is all served alongside a generous pot of tea or coffee.
Suffolk is renowned for offering some of the best cream teas in the country and is a popular destination for enjoying this iconic British pastime.
Seckford Hall is a great place to enjoy afternoon tea and is the perfect location to indulge and treat someone special to you. We can also provide gift vouchers, so if you are looking for a gift idea and not sure what to get, then this would be ideal.
A Bit About Suffolk
Suffolk is a gorgeous East Anglian county that borders with Norfolk to the north, Cambridgeshire to the west, and Essex to the south. Suffolk is known for its stunning natural beauty and boasts over 50 miles of pristine coastline, making it a popular and adored holiday destination for tourists.
The area has two Areas of Outstanding Natural Beauty and over 60 nature reserves, making it the perfect location for outdoor activities like hiking, cycling, and sailing.
Visitors can find many historic attractions in Suffolk including stunning castles, charming medieval towns and villages, and many elegant stately homes with lush gardens and grounds to explore.
Suffolk is also home to many quaint tearooms and stunning historic hotels and houses that serve up delicious afternoon teas in the stunning natural surroundings.
The Best Afternoon Tea In Suffolk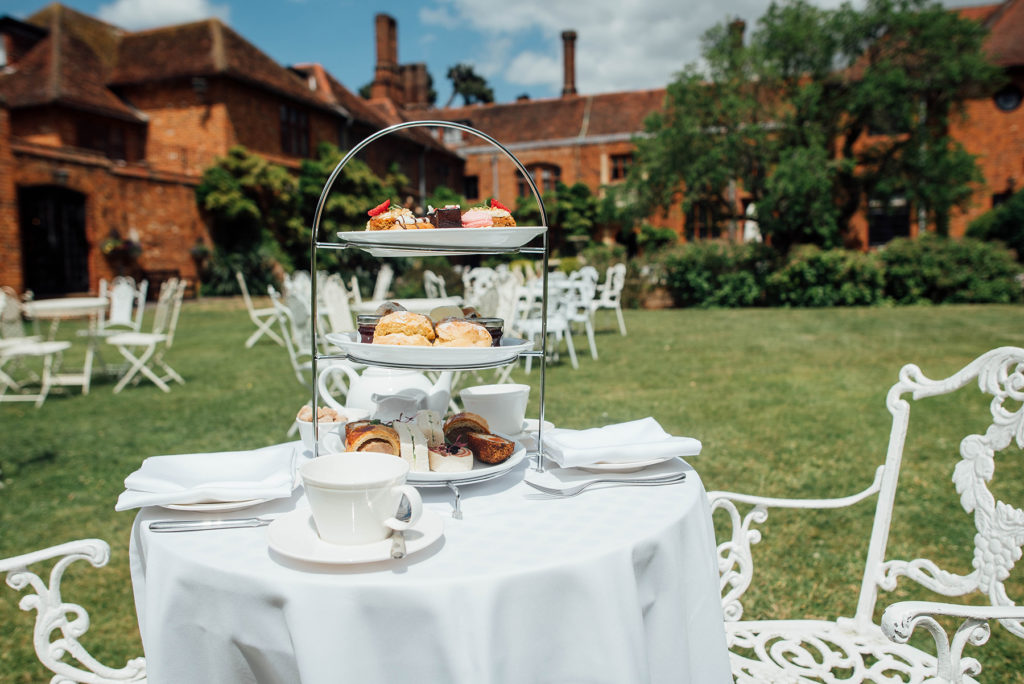 We can offer guests a refined and delicious afternoon tea featuring a selection of homemade scones, decadent sandwiches, cakes, and indulgent clotted cream and preserves which are all served alongside a wide selection of loose-leaf teas and infusions, for a first-class English experience.
You can even upgrade to a prosecco or champagne afternoon tea and have an even more indulgent culinary experience – perfect for special occasions or when you want a bit of added luxury.
Not only is our Afternoon tea one of the best in Suffolk, but our beautiful surroundings and beautiful boutique hotel also make it one of the best places to enjoy this sophisticated experience. There are options to enjoy it inside our venue, or on a summers day, you could sit outside in our beautiful gardens and be surrounded by nature as you dine.
The Popularity Of Afternoon Tea
If you are looking for something sweet, elegant, and indulgent, then what could be more quintessentially British than treating yourself to afternoon tea in Suffolk. While afternoon tea is not an everyday activity, it provides the perfect opportunity to indulge and spend quality time with friends and family, or celebrate a special occasion.
According to Foodlover Magazine afternoon tea dates all the way back to the 19th century, when it was introduced to bridge the gap between the larger meals of lunch and dinner. While many places choose to offer traditional afternoon tea, some chefs have become more adventurous and extravagant over the years. They now offer creative afternoon tea menus that feature unique sandwich fillings and artistic flair to create a unique culinary experience.
The History Of Afternoon Tea
The afternoon tea was invented in the 1840s because Anna Russell, the 7th Duchess of Bedford was hungry – something I'm sure we can all relate to! At the time, it was custom to eat dinner in the afternoon followed by a light supper late in the evening.
Among the upper class, the dinner hour started creeping later and later to the (dismay of many!), replaced by a light lunch around midday. It left a considerable gap between the light lunch and the more substantial evening meal.
One day The Duchess asked the cooks to prepare some sandwiches for her in the late afternoon which she happily consumed with a cup of tea, or two.
Why is Afternoon Tea So Popular Again?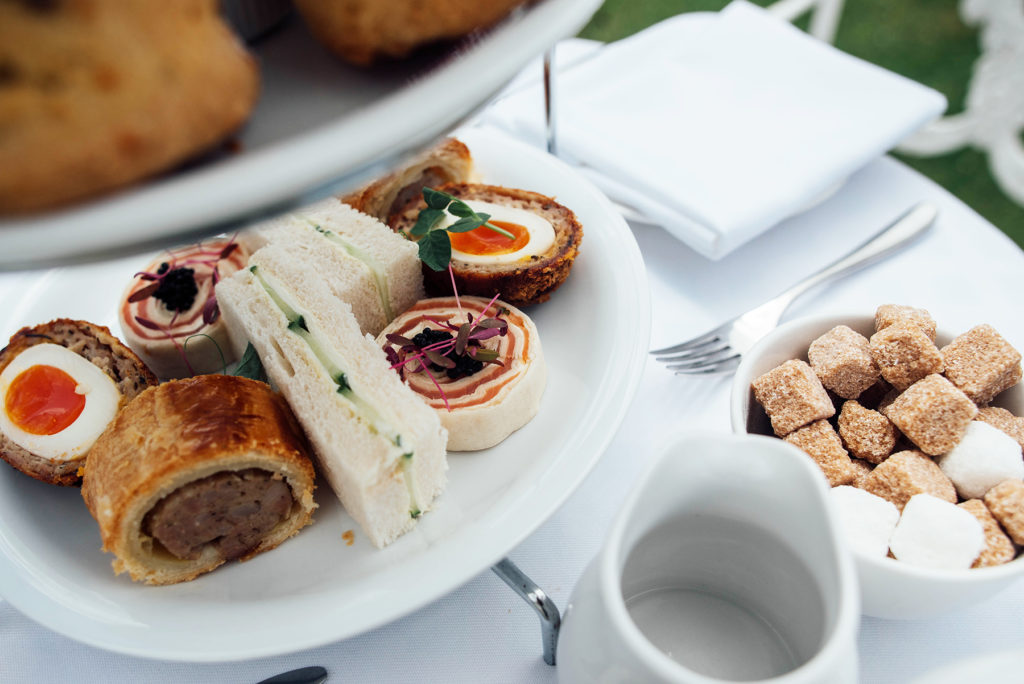 Over the past number of years, there has been a renewed interest in British traditions – particularly in our food and drink! The Great British Bake Off is a prime example of this, with people of all ages tuning in to watch amateur bakers tackle the most extravagant breads and cakes. The annual return of this series sparks excitement with anyone, from those who enjoy baking, to those who enjoy eating it! You can't watch an episode without a piece of cake!
Afternoon tea is also made even more indulgent as it isn't an everyday activity (despite us wishing it was!). It is an opportunity to indulge and take time to relax with friends and family. For visitors to the UK, it is a novelty and a chance to try something different – many visitors believe that the British still do this daily.
Over recent years, we have seen chefs get more adventurous (and yummy!) with their full afternoon tea menus. Most menus stick to the traditional framework of a selection of finger sandwiches, scones and homemade cakes, but let their culinary skills go to town with delicious new sandwich fillings, flavoured breads and bespoke flair to create delicate deserts and sweet treats.
Afternoon Tea for us is one of our most popular traditions and something that British people love. If you are looking to book an Afternoon Tea with us, please get in touch. We can also provide gift vouchers, if you are looking for gift ideas.