If you know anything about Suffolk county, then you know it's a fantastic place to stay, and you'll LOVE our Ultimate Guide to Suffolk! Rich with history and heritage, such as churches, castles and museums galore, there's so much to see and explore. And with that in mind, you may be wondering how you could possibly decide where to go and what to do.
There is only so many things you can fit into a long weekend at the end of the day, unless you decide to stay for longer (and we wouldn't blame you)! So whilst you're staying or planning to stay with us a Seckford Hall Hotel, whether as a family, a couple or going solo, we thought you might need a helping hand!
So without further a due, here is our Ultimate Guide to Suffolk, based on our favourite things to do and see whilst you're visiting!
Why Should We Visit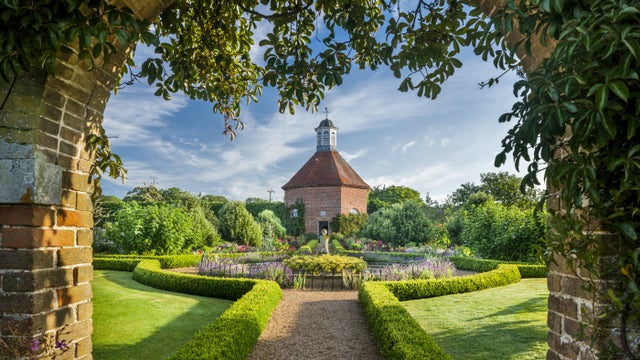 Located on the East Coast of England (you genuinely couldn't go any further East), there's well and truly something for everyone in Suffolk. Famous for it's natural beauty, bordered by 50 miles of gorgeous beaches, it's the ideal place for many to plan a getaway. And what's so lovely about it is that there are so many fantastic things to enjoy – we can guarantee you'll never get bored!
Whether you're looking to explore the many charming villages and old-fashioned towns, such as Cavendish or Coddenham, or if you're feeling a bit more adventurous and fancy taking a trip down to the Suffolk Coast or to Sutton Hoo to uncover the secret treasure of our Anglo-Saxon ancestors, we promise you won't be disappointed!
And that's just a couple of our favourite things to do when in Suffolk, there are hundreds of amazing experiences to be had here, no matter who you may be. But, this ultimate guide to Suffolk wouldn't be complete without a break down of the different areas here. So, to give you a better idea of some other exciting excursions, we've put together a list of our favourite places in the county and surrounding – note pads at the ready (you'll need it)!
Where Should We Go?
Here in Suffolk, there's always something new and exciting to experience, no matter what time of year you decide to visit (which is one of our favourite things about it). From Christmas Markets to Food & Drink Tasting Tours, it's a beautiful county, with a wide variety of towns and villages to explore!
And here are some of our favourite places to visit:
Heart of Suffolk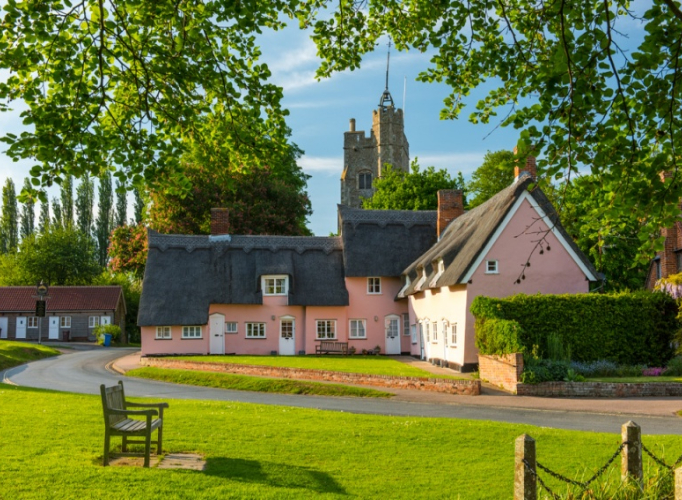 Smack bang in the middle of the county, the Heart of Suffolk has it's name for a reason. And it's such a great place to explore if you're planning on seeing as much as you can as it's not too far from any of the other fantastic towns and villages that may be tickling your fancy! Sounds like a great place to be if you ask us! If you're a fan of rolling countryside's and vintage tractor rides, this could be the place for you.
The Suffolk Coast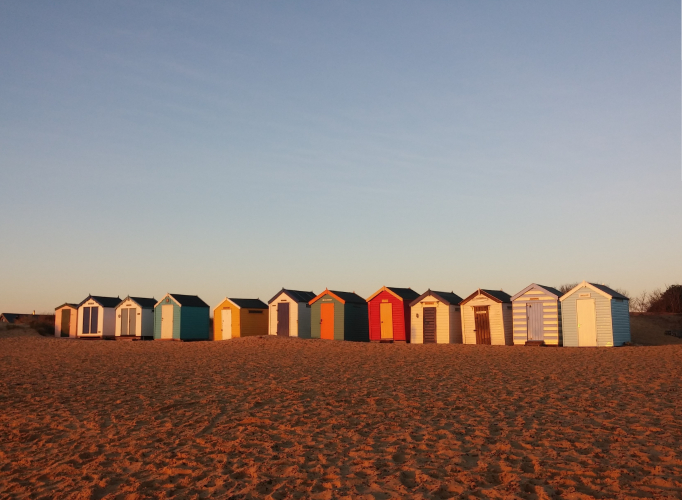 Who doesn't love a day at the beach? Swimming, amusements, sunbathing and fish and chips – need we say more! The Suffolk coast is a stunning place to getaway if you're missing the seaside. And what's even better is that it the coastline spans for 50 miles, meaning there's always room for more! You'll also be happy to know that there are a wide variety of amazing shops, restaurants and cafes along the coast after a long day on the beach!
Bury St. Edmunds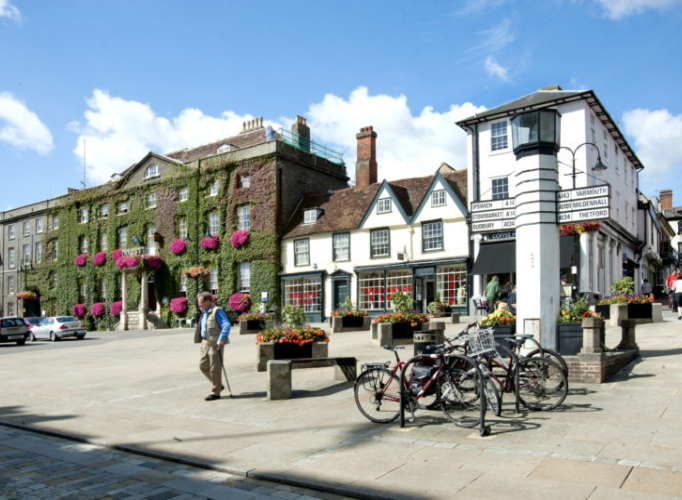 Famous for its grand churches and historical background, Bury St. Edmunds is a must-visit whilst staying in Suffolk! And it's the home of the former patron saint of England, St. Edmund (we can see where the name comes from) which only shows how rich its history is. If fancy food is your thing, you'll want to visit purely for the fact that the only Michelin-starred restaurant in Suffolk is located there. And exploring the St. Edmundsbury Cathedral is always a great way to burn off those extra calories!
Ipswich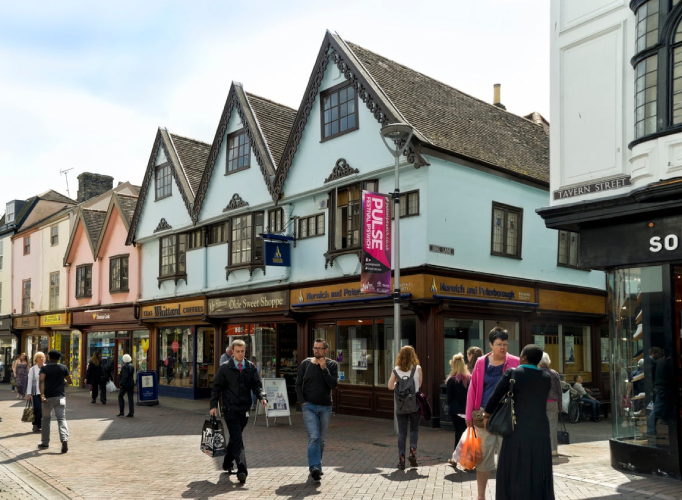 Of all of the locations we've mentioned so far, Ipswich is by far the oldest, with over 1,500 years of history, making it one of the oldest towns in England. Definitely one for the history lovers. But stunning none the less! And it certainly hasn't stopped it from becoming a cultural hotspot for music, theatre and the arts. An amazing city, well worth a visit. Don't mind if we do!
Waveney Valley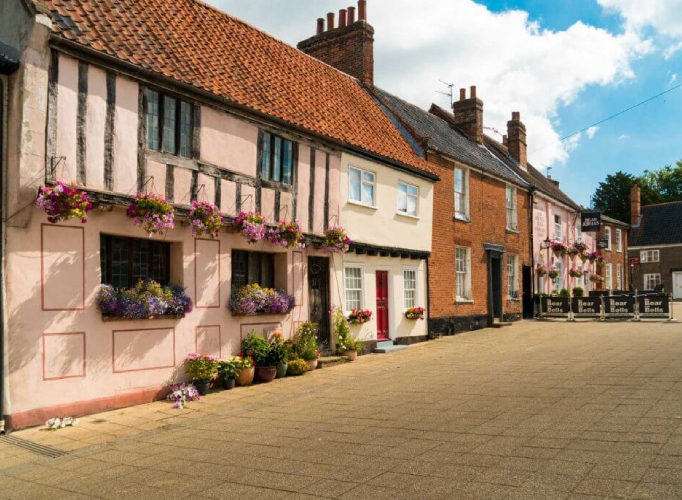 Home to the stunning Suffolk Broads, if you're into walking and often find yourself taking 'the scenic route', then Waveney Valley could be the place for you! There's a reason it's one of the most popular places to visit in the county. Make sure to pack your walking shoes if you decide to visit though, as you won't want to stop once you start (you'll thank us later).
What Can We Do?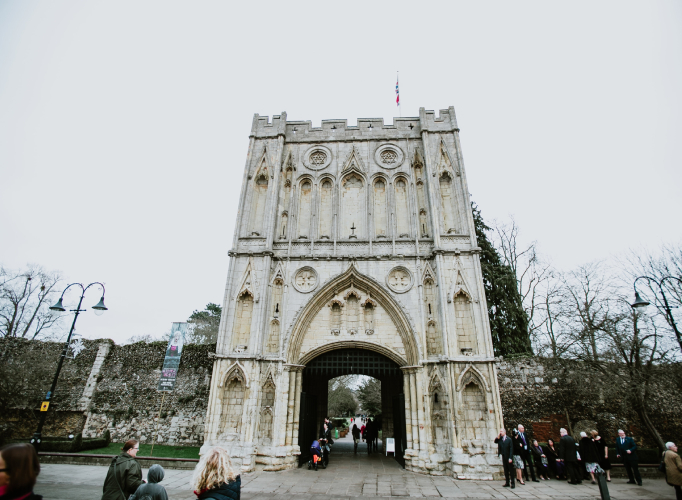 As already mentioned, there are a whole host of amazing activities to enjoy whilst visiting Suffolk. Whether as a couple or travelling as a family!
Beach Day – Head down to the stunning Suffolk coast for a fabulous day at the beach. Who doesn't love a holiday (vacation or stay-cation) by the sea. And after your day at the beach, pop in to the many shops, restaurants and cafes along the coastline for some retail therapy or a spot to eat. Sounds like the perfect day out to us!
Museum Visits – If there's one thing Suffolk isn't short of, it's museums! Whether it's ancient Anglo-Saxon history at Sutton Hoo or the National Horseracing Museum (you can guess what historical stories are told here), if you're a fan of taking a step back into the past – you won't be disappointed!
Wool Towns – Some of the best preserved historical villages and towns in Suffolk, the Wool Towns really are such fantastic places to explore. Known as some of the richest places in Britain during the medieval times due to the rise in popularity of the wool industry, there's a reason these tiny towns and villages are such a popular tourist attraction!
Day At The Theme Park – Perfect for a family day out (although we aren't judging if you don't go as a family), there are a few exciting theme parks you can explore whilst visiting Suffolk! And with over 35 rides, including rollercoasters and log flumes, the Pleasurewood Hills Family Theme Park has it all. If you're a thrill seeker looking for your next adventure, look no further!
Cycling Trip – One for the sportier travellers visiting Suffolk (although there's nothing stopping you from cycling if you aren't athletically inclined), it really is one of the best places to go on a cycling trip. Especially if you enjoy being one with nature. Whether with your family or on your own, there are a wide variety of scenic cycling trails to explore!
And if all of those exciting activities don't have you packing your bags, we don't know will. Although, if they don't quite float your boat, rest assured there are lots of other fantastic and unique outings and hidden gems to plan whilst in Suffolk – the world (or the county) is your oyster!
Best Restaurants
No Ultimate Guide to Suffolk would be complete without telling you about the kinds of restaurants you can eat at. And you'll be happy to know that there are a whole host of fantastic places to eat, dotted in and around Suffolk. Whether you're craving some delicious fresh fish and chips or a fancy feast for two, there's plenty of amazing restaurants, cafes and bars to enjoy. And here are a few of our favourites:
1530 Restaurant (Seckford Hall), Woodbridge – if you're staying at Seckford Hall Hotel, chances are you've already eaten or plan to eat at our 2AA Rosette awarded restaurant, 1530, located INSIDE our hotel. Expect an exceptional fine dining experience, with delicious dishes prepared with the best fresh, local produce when eating here. And there's even an option for private dining to make it that little bit more special!
Really Rather Good, Bury St. Edmunds – there's just something so special about independent cafes! One of our favourite things to do in Suffolk is to explore the many different kinds of independent eateries, and Really Rather Good is by far one of our favourites! Perfect for a beach day picnic, or just to enjoy as you explore the very beautiful Bury St. Edmunds. Yes please!
Maison Bleue Restaurant, Bury St. Edmunds – talk about a fancy dining experience! If you're willing to spend a little bit more when eating out, then the Maison Bleue Restaurant (listed in the Michelin Guide), could be the place for you. Specialising in French cuisine, this really is a stunning place to indulge and enjoy the finer things in life!
Lavenham Blue Vintage Tea Rooms, Lavenham – one for all the afternoon tea lovers! The Lavenham Blue Vintage Tea Rooms, located in the heart of Lavenham (the name kind of gives it away) specialises in traditional afternoon teas, produced with fresh ingredients from local butchers and bakers surrounding the café. And if that doesn't sound like your cup of tea, they also sell a wide variety of tasty brunch style dishes!
The Little Fish & Chip Shop, Southwold – if you're looking for some fresh fish and chips, then look no further. Located just off of the Suffolk Coast, The Little Fish & Chip Shop pride themselves on serving some of the best traditional fish and chips in the county. Yum Yum!
Unique Facts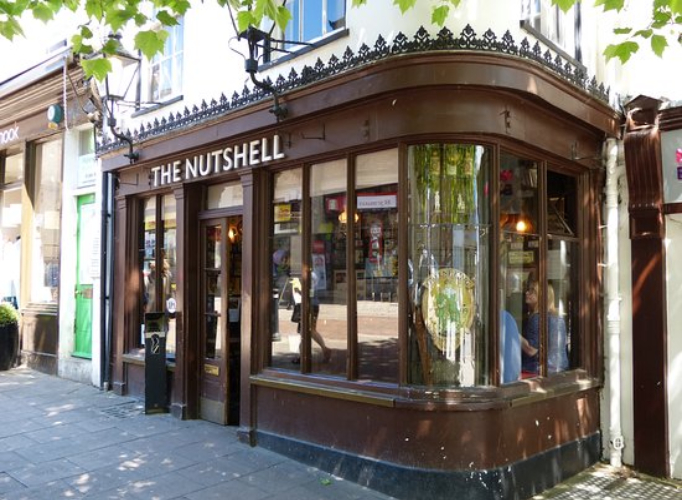 As our final effort to familiarise you with the ins and outs of Suffolk, we thought it might be useful to tell you some 'interesting' (that's an understatement) facts, as a way to round off our Ultimate Guide to Suffolk. If this doesn't win you over, we really don't know what will!
The Dig (2021) based and filmed at Sutton Hoo – Starring the likes of Carey Mulligan, Ralph Fiennes and Lily James, the 2021 British drama film, based on the excavation of ancient artefacts at Sutton Hoo in 1939, was filmed on site at the Sutton Hoo we've come to know and love. A brilliant watch in such a fantastic location!
Ed Sheeran Accepts Award At Seckford – Home to many celebs but mostly famously, Ed Sheeran, it would only make sense that he accepted his MTV award as 'Lord Teddy', at our very own Seckford Hall Hotel, nestled in the heart of beautiful Suffolk! If it's good enough for 'Lord Teddy' we'd be booking our stay as soon as possible!
Home To The Smallest Pub In Britain – Known for it's lovely variety of shops, restaurants and historical background, it would only make sense that Suffolk was also home to the smallest pub in Britain. With standing room for only 20 people, The Nutshell may be hard to get in to, but it's well worth the trip to the beautiful Bury St. Edmunds for a cheeky tipple!
UFO Spotted – Known as the equivalent of Britain's 'Roswell Phenomenon', the 'Rendlesham Forest Incident' is one of the most famous UFO spotting's in England (and even more famously debunked). Although many still believe it to be true. Perhaps you'd be interested in taking a look to see for yourself. Just watch out for flying cows!
Twinkle, Twinkle Little Star Was Written There – Perhaps our favourite fact, the infamous bed time lullaby (and often the first song you learn to play on an instrument), 'Twinkle Twinkle Little Star', was first written as a poem by Jane Taylor, at her home in lovely Lavenham. We'd be inspired to write a world renowned musical piece if we were staying there too!
And that concludes our Ultimate Guide to Suffolk (we hope it was helpful). Granted, this is only a short summary of OUR favourite things to do. There are plenty of other adventures to be had on your holiday if these excursions don't float your boat. So good luck and happy travelling!