2023 is  here (where does the time go), and the weather is slowly but surely warming up. If you ask us, we'd say its the perfect time to practice your cocktail making skills. And what better way to wow your guests than with a selection of fun drinks to choose from. Who doesn't love a good cocktail?
To help you plan the perfect drinks menu, here are 10 of our favourite cocktail recipes your guests are sure to love in 2023 (and beyond).
1. Suffolk Rhubarb Collins Cocktail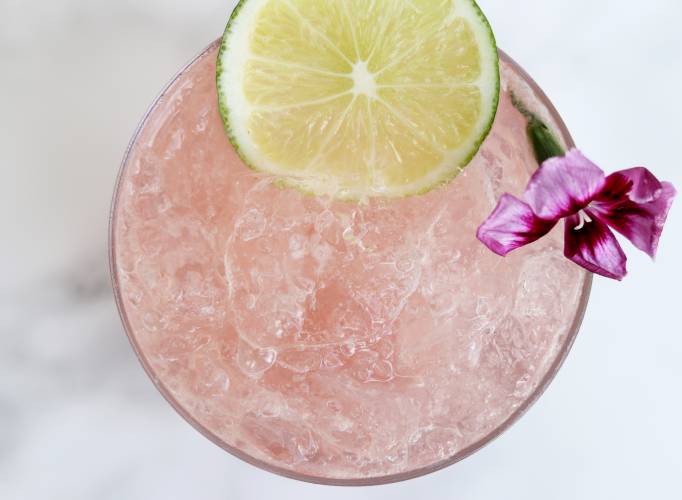 Ingredients:
Juice of half a lemon
Sparkling water or tonic
Ice cubes
Lemon to garnish
Method:
Add your ice cubes to the glass (use as many as you like)
Add the Rhubarb gin, covering all the ice cubes as you pour in. Add more or less gin than the recipe requires depending on your personal tastes
Squeeze the lemon juice in with the gin, again adding more or less to taste
Fill up the rest of your cocktail glass with sparkling water or tonic and stir
Finally, add a lemon ring to the side of the glass to garnish and enjoy your Rhubarb Collins cocktail!
Rhubarb, lemon and tonic water? If that isn't just about the perfect combination for a cocktail we don't know what is – sweet, tangy and fizzy, that sounds gorgeous!
2. Orange Blossom Cocktail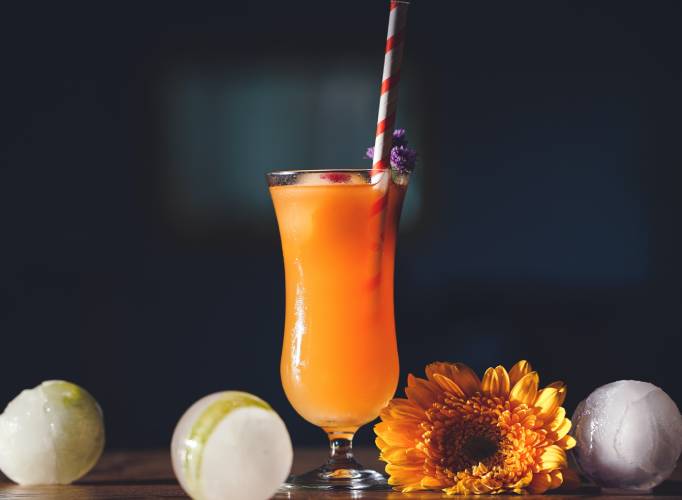 Ingredients:
60ml Betty's Gin by Heart Of Suffolk Distillery
60ml Orange Juice
Lime Juice
Ice (crushed or cubes)
10ml Grenadine (optional)
Orange slice to garnish (optional)
Method:
Place the ice in a glass and squeeze in the lime juice
Add the Betty's Gin over the ice and lime juice
Pour in the Grenadine if you choose to include, then fill the rest of the glass with your orange juice and stir
Rub lime juice around the rim of your glass and add your orange slice to garnish
Orange you glad you clicked on this blog and now know about this gorgeous orange blossom cocktail recipe, we know we are – we'll take 10 please (drink responsibly of course, don't be like us)!
3. Tequila Wine Cocktail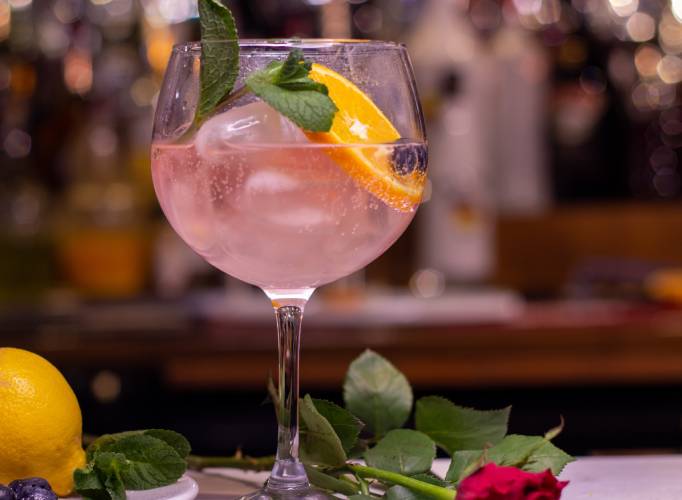 Ingredients:
20ml Red wine
Lime Juice
20ml Sugar Syrup
Ice
Method:
Add crushed ice to a cocktail shaker along with the tequila, lime juice and sugar syrup
Shake vigorously and then strain in to a glass
Add the wine carefully by pouring over the back of a spoon over the cocktail glass
Finally you can choose to add some ice cubes to keep your cocktail cool. Add an extra squeeze of lime juice if you prefer a stronger lime flavour. Enjoy your tequila wine!
TEQUILA – the more lime the better we say, and to top it off you could add a salted rim by rolling the top of the glass in sugar syrup and then dipping it into fresh sea salt, delicious!
4. Peach Bellini Cocktail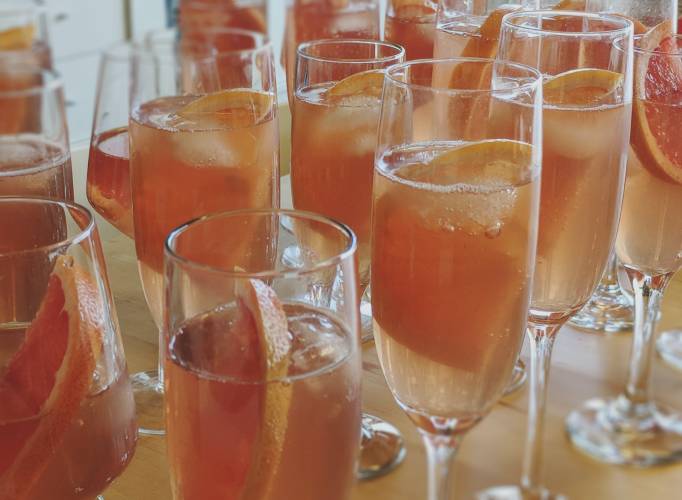 Ingredients:
2 Ripe Peaches
Pinch of Sugar
Prosecco or Champagne
Method:
Peel your peaches and cut them in quarters ensuring the stone is removed
Add the peaches and sugar in to a blender. Blend until pureed
Pour the peach mixture in to a champagne flute 1/3 of the way up
Fill the rest of the glass with champagne or prosecco
Peach is by far one of our fave fruits to add to a cocktail, top that off with a bit (or a lot) of prosecco and you've got a winner – yum!
5. Raspberry Mojito Cocktail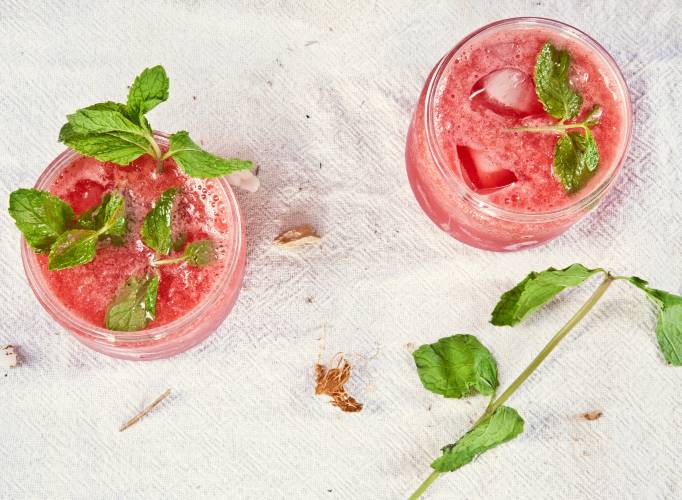 Ingredients:
8 Raspberries
Half a Lime (quartered)
1 Tablespoon Sugar
Fresh Mint Leaves
100ml White Rum
Sparkling Water
Ice
Method:
Add the raspberries, lime, sugar and mint leaves in to a glass and mush together using either a muddle or wooden spoon. Make sure you get as much lime juice and raspberry juice out as possible
Add some ice to the glass and pour your rum in to the glass. Add more or less to your preferred taste
Fill the rest of your glass with sparkling water and stir
Finally, garnish with your remaining mint leaves and enjoy your Raspberry Mojito!
The perfect addition to your stunning, summer garden party – sweet and simple, the best kind of cocktail, who doesn't love a mojito?
6. White Russian (With a Twist)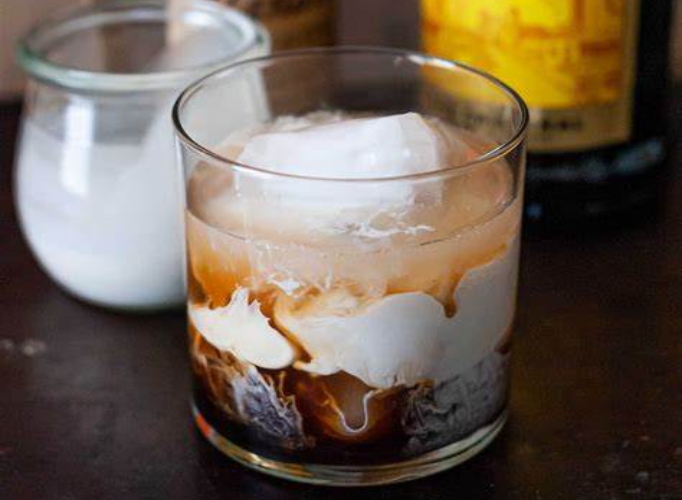 Ingredients:
Vodka (your preference)
Coffee Liqueur (we recommend Kahlua)
Heavy Cream
Whole Milk
Ice
Salted Caramel Syrup (optional)
Method: 
Measure out the alcoholic ingredients to your liking (we recommend a shot of each) and add into a glass.
Top with equal measures of the heavy cream and whole milk (we recommend half a shot each).
Add ice and give it a stir to finish off – and enjoy!
Mix in a couple of pumps of coffee syrup for a spiked latte style cocktail.
Who says that White Russians aren't cool anymore – we vote 2022 to be the year where they come back into fashion, bring on the Kahlua (you could used plant based products for a vegan option)! 
7. Pisco Sour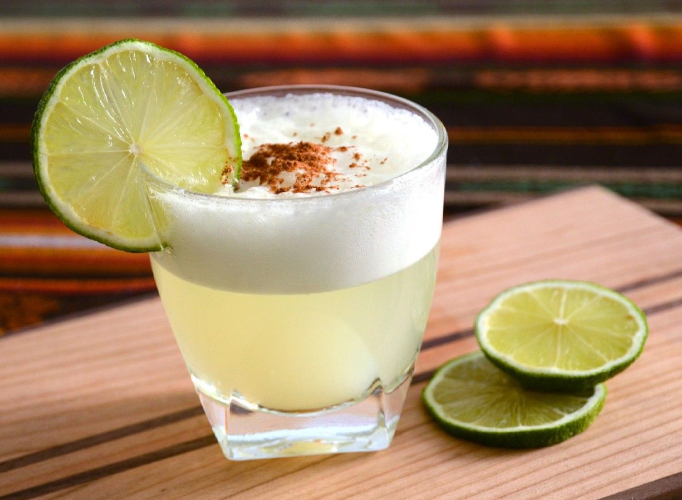 Ingredients: 
Pisco
Fresh Lime Juice
Simple Syrup
Egg (white)
Angostura Bitters
Method:
Fill your glass of choice with ice and set aside.
In a separate cocktail shaker, add lime juice, syrup and Pisco.
Separate the egg yolk from the whites and transfer the whites from the egg.
Pour the ice into the shaker and shake for 15 seconds.
Add the ice back into the glass.
Strain the cocktail into the glass and top with Bitters to taste – and enjoy!
Add a little bit of spice to your life with this hot twist on a classic whiskey sours. It'll take a bit more time and effort to prep, but we promise it'll be worth it! 
8. Black Forest Fizz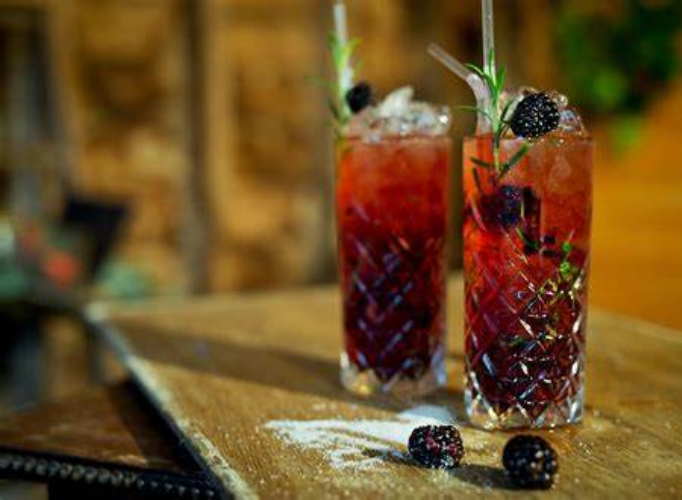 Ingredients: 
Prosecco (chilled)
Gin (your preference)
Fresh Rosemary
Canned Pitted Black Cherries (in syrup)
Ice
Method:
Fill a cocktail shaker with ice, 4 tbsp of the syrup from the canned black cherries, and measure out your gin to be added to your liking (we recommend two shots) and shake to combine.
Divide the mixture into separate glasses and top with your chilled prosecco.
Garnish with rosemary and black cherries to taste – and drink immediately, yum!
The perfect winter cocktail inspired by the German black forest gateau – a Christmas dinner favourite, how delicious does that sound!
9. Honey 75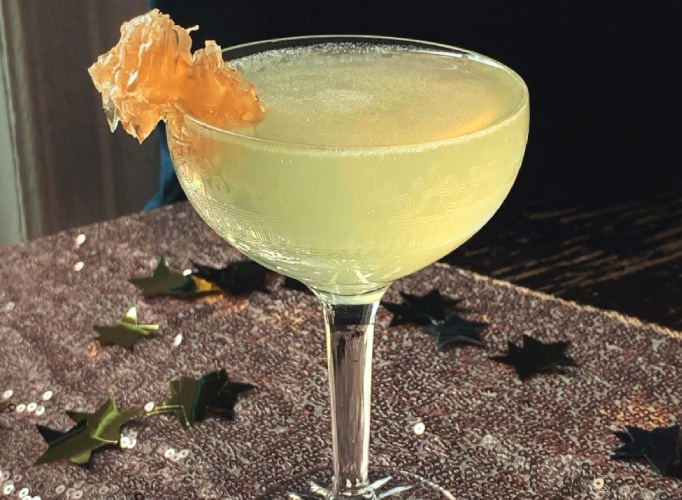 Ingredients: 
Gin (your preference)
Champagne or Prosecco (chilled)
Fresh Lemon Juice
Lemon Peel
Honey Syrup
Honeycomb
Ice
Method:
Add your gin (measured to your preference), lemon juice, honey syrup and ice into a cocktail shaker.
Shake until the outside of the cocktail shaker is frosty.
Pour into champagne flutes and top with your chilled champagne/prosecco.
Garnish with lemon peel and honeycomb – and enjoy!
We can't bee-lieve how delicious this sweeter take on a classic French 75 (martini) sounds, that's definitely being added to our cocktail menu!
10. Ginger Spice Punch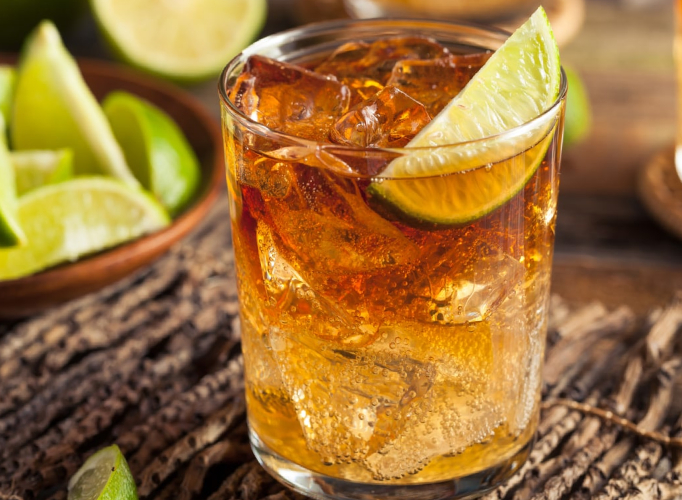 Ingredients:
Method:
Add all of your ingredients (measured to your preference, add more for an extra kick) to a large punch bowl with ice and top with your ginger beer/ale and ice.
Garnish with your sliced orange.
Layout cups for you guests and have them serve themselves whenever they need a drink.
Serve warm during the colder months for a comforting hot cocktail – delicious!
Now if this isn't the perfect cocktail for the Autumn season we don't know what is, nothing quite says 'Happy Halloween' like a spiked, spiced bowl of punch. That'll go down a treat, not a trick!