Finding love a second time around is a beautiful journey, and for couples gearing up for their second wedding, it's an opportunity to create a celebration that truly reflects their unique story.
It's an opportunity to celebrate the strength of enduring, new love and the growth that comes with it. Couples who have found love again can embark on their wedding planning journey with a unique perspective, infused with wisdom and appreciation for what truly matters.
In this blog, we will explore the benefits of second marriages, offer key tips on planning a second wedding, and showcase why Seckford Hall is the ideal location to say "I do" once again.
Or just skip the crowds! Get in touch with us today to book your perfect wedding, the second time round!
Celebrating Love and Renewed Beginnings
A second wedding allow couples to break free from traditional expectations and tailor the event to their preferences, whether it's an intimate gathering or a grand affair.
But a second wedding is not without it's obstacles, with maybe the possibility of added little ones, step-children, extended family members and in-laws, all of this parceled up with many of your guest list potentially already seeing you marry the first time. We need to ensure you avoid a replay of your first wedding and have a wedding ceremony and celebration that is entirely different and special to you both as a couple.
Intimate Gatherings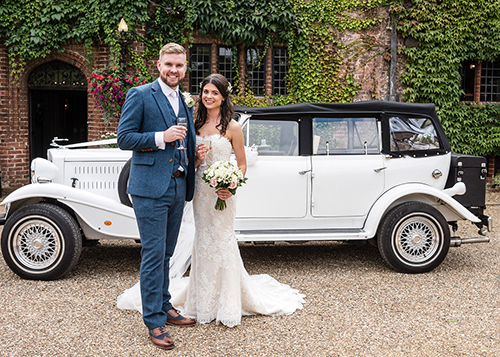 Second weddings often lend themselves to smaller celebrations. Consider inviting close loved ones who have been there to support you on your journey.
Smaller weddings are certainly easier on the pocket, so why not get creative and show your love and appreciation to your close friends and family by adding personal letters to their place setting or maybe a personalised gift?
Showing a difference between your two weddings is paramount as we don't want reminiscing of your first wedding ceremony, so opt for an entirely different theme. If your first time round you had all things white and a giant lacy frock, let's look more into adding colour with your styling, and a sleek modern take on your wedding dress, with a sheath design with a bardot neckline?
Wedding Dress and Attire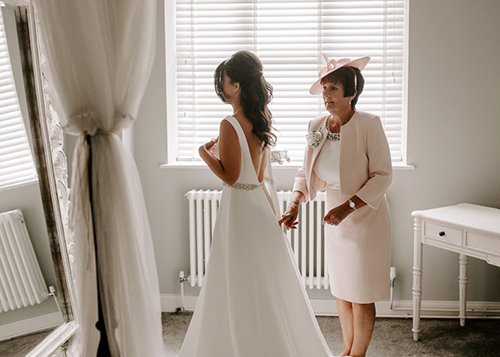 When selecting your wedding dress and attire, feel free to break away from traditional norms and explore new styles. Choose outfits that make you feel confident and comfortable, whether it's a sophisticated cocktail dress, a chic jumpsuit, or a timeless gown.
Grooms: if your first wedding was host to you and your groomsmen in a crowd of top hat and tails, now let's be very on trend and go for a three-piece cream suit or a grey tweed double breasted blazers?
Hot off the runway and a trend sure to be at the windows of all the bridal boutiques for 2024 is floral wedding dresses! Think colour, pastels, embroidered flowers, tulle petals, floral lace, botanical inspired dresses.
In terms of your wedding theme, incorporating your colour scheme is a no-brainer when selecting your bridesmaid dresses and groomsmen suits. Having these matching your floral arrangements and decor is a fabulous way of cohesively telling your wedding theme's story. Plus having your colour pallet uniform across the board makes for some truly stunning photographs. Picture this; in the perfectly preened gardens at Seckford Hall, the lake glistening in the distance and you and your wedding party candidly photographed to encapsulate those, all important, special moments.
Personalised Vows and Ceremonies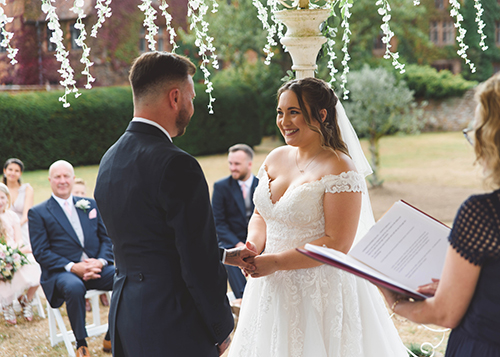 Second weddings are an opportunity to infuse your ceremony with heartfelt, personalized vows. Speak openly about your journey, the lessons learned, and the love that has brought you together.
With all the wisdom and knowledge of already being married before should give you both an idea of how you would like to differ between the two ceremonies, so if your previous wedding was inside at a church, let's have an outdoor, civil ceremony in the sunshine. There are so many options to choose when planning your nuptials.
Seckford Hall's dedicated wedding coordinators can assist you in creating a ceremony that reflects your unique love story.
Seckford Hall - The Perfect Venue for Your Second Wedding:
Enchanting Ambiance: Seckford Hall Hotel and Spa offers a picturesque and romantic backdrop for your special day. The historic charm of the venue, combined with its stunning grounds and manicured gardens, creates an enchanting atmosphere that will leave a lasting impression on you and your guests.
Attention to Detail: The dedicated team at Seckford Hall understands the importance of attention to detail when planning a wedding. From the initial consultation to the day of your celebration, their experienced staff will work closely with you to ensure every aspect of your wedding day exceeds your expectations.
Culinary Delights: Seckford Hall is renowned for its exquisite dining options. Their talented chefs can create a bespoke menu that tantalizes the taste buds of you and your guests. Whether you desire a formal sit-down dinner, a buffet-style feast, or an intimate afternoon tea, the culinary team will craft a menu that perfectly complements your vision.
Relaxation and Pampering: Seckford Hall's luxurious spa facilities offer a chance to unwind and indulge before and after your wedding day. Treat yourself to a range of rejuvenating treatments or relax in the sauna and steam rooms. Their dedicated spa team will ensure you feel pampered and refreshed, ready to embrace every moment of your celebration.
Seckford Hall's experienced team will help you craft a second wedding that exceeds your expectations, creating memories to last a lifetime.
Embrace the joy of your second "I do", where your love story can continue to unfold in a setting of timeless elegance. Get in touch today to start your journey!