First things first, congratulations on your engagement! The journey to your dream wedding begins here, and we are here to help every step of the way.
Naturally, couples tend to feel a mixture of emotions – from excitement, to confusion, as well as feeling a little overwhelmed. But booking and planning your wedding at Seckford Hall couldn't be any easier. This is why we have put together our step by step guide to make your dream wedding day a reality!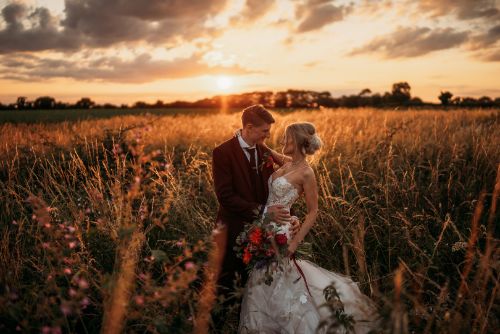 Celebrate & Reflect
Before diving into your wedding planning journey, take a moment to celebrate your engagement. Share the exciting news with your loved ones and cherish the special milestone. Reflect on your relationship and envision the type of wedding that truly represents you as a couple – from the location, type of venue, theme, and atmosphere, to both of your priorities, as this will help you to decide on what you are looking for.
Deciding on what elements are most important to you (venue, food, entertainment) will make sure you are both on the same page and have a shared wedding vision for your day.
Set a Wedding Budget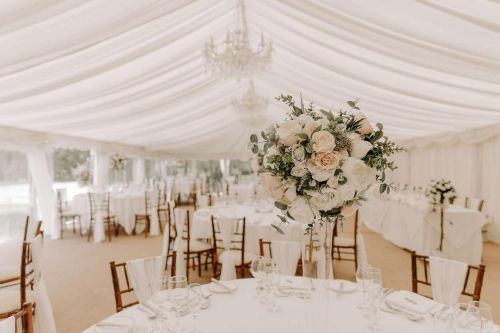 Planning a wedding involves financial considerations, so it's important to set a realistic wedding budget early on. Determine how much you can comfortably spend and break it down into different categories such as wedding venue, catering, outfits, decorations, and other essentials. Be mindful of any contributions from family members and factor in unexpected expenses that may occur along the line.
Here at Seckford Hall, we have a range of wedding collections and special offers to suit different budgets. From collections for intimate weddings, to last minute weddings, spring & winter wedding offers, as well as exclusive use wedding collections. For sure, there is something for everyone!
Create Your Guest List
Compile a wedding guest list that includes your nearest and dearest. Start with immediate family members and close friends, then expand to include other important individuals in your lives. Dependent on what type of wedding you would like to have, as the guest count will influence your choice of venue. This is important to consider your budget and the atmosphere you want to create when finalising the list.
Decide on the Time Of Year
Before you begin researching your dream venue, you need to have a date and time of year in mind. This is an important factor to consider when enquiring, as the different seasons and days of the week will have an impact on the price. If you are looking for a more cost-effective date but in peak season, perhaps consider a weekday instead. You'll be surprised how many guests don't mind taking a couple of days off work for your special day!
Research Wedding Venues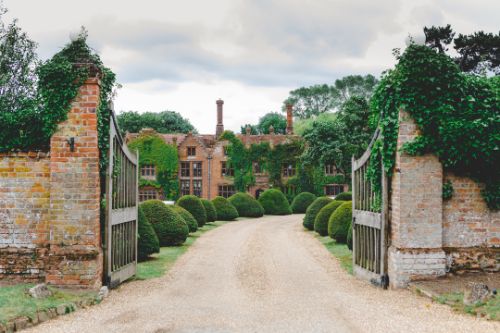 Finding the perfect venue is one of the first and most significant decisions you'll make. Take a look at For Better For Worse, to help you find the right venue for you. You can then start booking tours to see your top favourite venues.
Seckford Hall Hotel and Spa in Suffolk is an enchanting option worth considering. Nestled amidst picturesque gardens, this magnificent Tudor house is a perfect venue to consider for your wedding day celebrations.
Visit Your Venue
Schedule a visit to your top wedding venues, and see if they align with your vision. Take note of the various event space available, such as grand ballrooms, charming gardens, or cosy lounges, just like Seckford Hall has to offer. Assess whether the venue can accommodate your guest count comfortably and if it offers on-site catering and accommodation options for your convenience. If everything feels right, don't hesitate to secure your date by booking the venue.
Seckford Hall also offers options for pre-wedding events e.g. a rehearsal dinner, engagement parties, bachelorette parties, and spaces for evening receptions. Seckford also has 40 bedrooms onsite, meaning your guests can stay overnight while you extend the wedding celebrations!
Make a Wedding Planning Checklist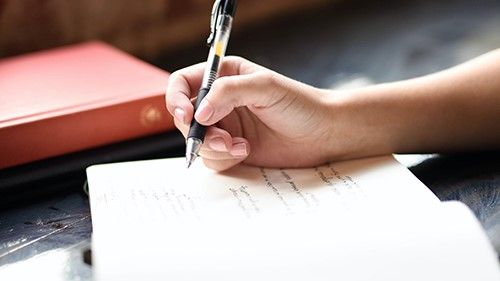 Once you have your wedding date, wedding venue, and your budget established, it is worth putting together a wedding planning checklist to help relieve stress while managing your time and budget. Perhaps having one place with all your wedding admin, allows you to add your thoughts, plans, and numbers as you need.
A wedding checklist helps you to keep track of your tasks and helps to visualise what needs doing and organise your priorities, making the wedding planning process a lot more manageable!
Dream Team
Assemble a reliable wedding party to bring your dream wedding to life. Think about who you would like to be part of your wedding party, your closest family and friends to be there by your side throughout the day.
Perhaps you also have a family member who will be able to assist with organising the flowers for the day? Or a close friend who can whip you up a wedding cake? This makes it more personal to the couple, as well as saving time and money which could be spent elsewhere!
Research and book other essential wedding suppliers, such as your wedding photographer, and musicians, ensuring they align with your style and budget. It is super important that you hire suppliers that you feel comfortable with and that your trust, to ensure your day flows as you imagined!
Our team at Seckford Hall have a list of recommended suppliers to help you out, and couples will be assigned a wedding planner and event manager, to guide them through the process and help with logistics, covering all the planning from 10 weeks before, up until the wedding day itself.
Wedding Outfits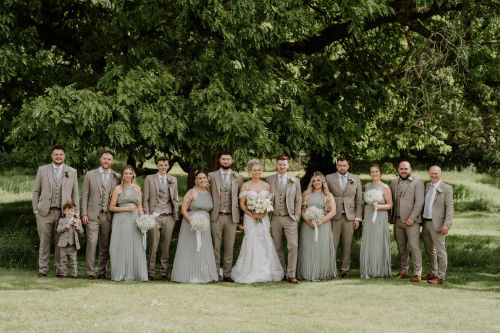 Time to start the wedding dress shopping! It takes time to find your perfect wedding dress, organise fittings and alterations. However, it is often one of the most exciting elements of the wedding planning process for brides!
Once you have found the dress of your dreams, it gives you plenty of time to start thinking about bridesmaid dresses and grooms wear for your wedding party.
Organise Wedding Stationery
Having mentioned to some of your guests about your wedding plans, we still recommend sending out save-the-date cards as soon as the date and venue are booked. Followed by wedding invitations and RSVPs around 6 months before your wedding day.
Things to consider are the theme, colour, and styles of your save the dates and wedding invitations so that you can design all your other stationary for the day – from place cards to menus, and ceremony programs.
Plan the Ceremony and Reception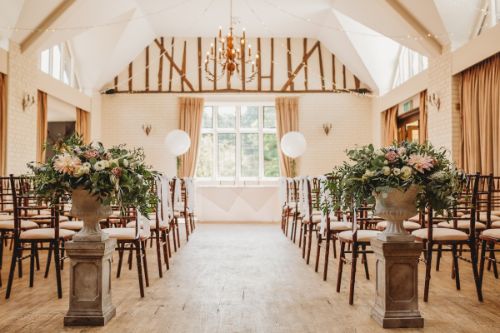 Work closely with your officiant to plan the ceremony, including selecting readings, music, and vows. For the evening reception, discuss creating your own personalised menu with the chef, using local Suffolk produce, and plan the layout and decor in collaboration with your wedding planner. Ensure that all logistical details, such as transportation and accommodations for out-of-town guests, are taken care of.
If you are planning on getting legally married, we recommend you check that your wedding venue has a marriage license and that you book your registrars as soon as you book the venue!
Think about your Honeymoon
You may be deep into the wedding planning process, but don't forget about your ultimate trip away as a newly married couple – your honeymoon! After a crazy day of celebrations that you have been planning for months, if not years in advance, it is time to take a well-deserved break and holiday together.
Enjoy the Journey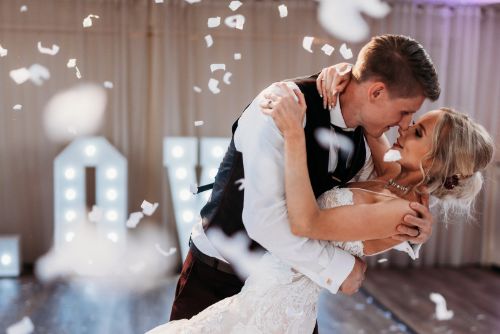 Planning your dream wedding is an adventure filled with joy, decisions, and countless memories. By celebrating your engagement, defining your vision, setting a budget, exploring venues, and paying attention to outfits and stationery, you're off to a fantastic start. Remember to savor the journey, rely on your support system, and celebrate the love you and your partner share. Happy planning!
Take a look at our Pinterest page for wedding inspiration at Seckford Hall, and for more information speak to a member of our friendly weddings team on 01394 385678 or [email protected].