One of your top list priorities is upon you and your wedding venue search is on! As you embark on the exciting journey of planning your wedding day, allow us, at Seckford Hall, to be your trusted partner and guide.
With our 7 top tips and steps you will be ready to say "yes" to your dream venue.
Nestled amidst the rolling countryside of Suffolk, Seckford Hall is more than just a venue – it's a haven where all your wedding dreams come true. With our rich history, idyllic surroundings, and exceptional service, we are dedicated to creating unforgettable moments and turning your special day into a cherished memory.
Come and see for yourselves, get in touch with us today to book your private tour.
Step 1: Craft Your Vision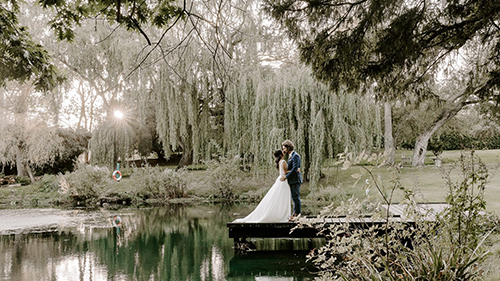 At the heart of every extraordinary wedding lies a unique vision. Close your eyes and let your imagination wander. Envision the atmosphere, the ambiance, and the emotions you want to capture on your special day. Whether you dream of an elegant affair, a whimsical garden celebration, or a charming countryside gathering, Seckford Hall offers a setting that seamlessly transforms your vision into reality. Our stunning gardens, picturesque landscapes, and elegant interiors provide the perfect canvas for your special day.
Step 2: Budget & Guest List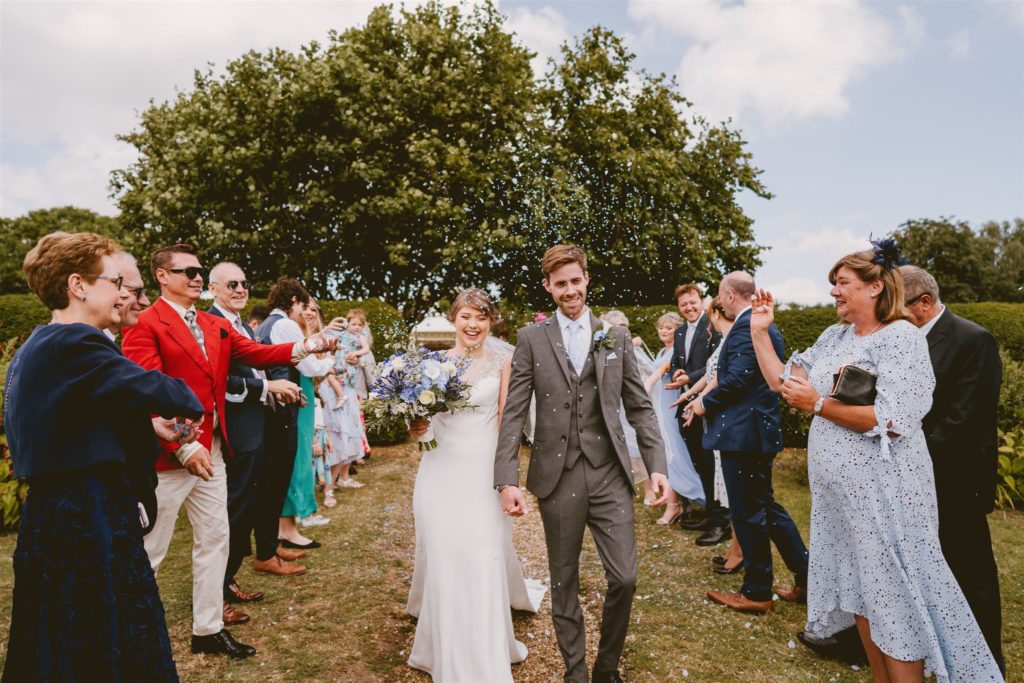 Holt the carriage! Above all we need to establish your wedding budget and guest list. This sets your priorities and structure of your venue search. Take your time discussing your financial situation and determine a realistic budget that aligns whit your overall vision, considering all the factors, such as venue size, capacity, catering and all the amenities they offer.
Your guest list is a crucial point when you choose a wedding venue, because you must ensure your venue can accommodate how many guests you have invited. At Seckford Hall, we offer flexible spaces that can accommodate both intimate gatherings and larger celebrations, ensuring that your loved ones feel included and cherished on your special day.
Step 3: Location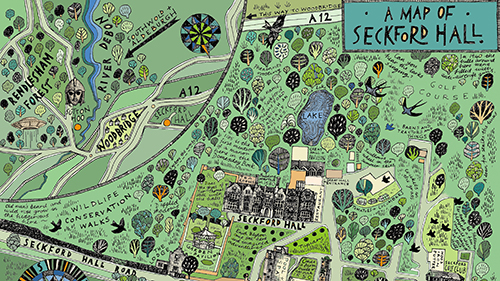 When selecting a wedding venue, it's important to consider its location and accessibility for you and your guests. Think about the convenience of travel and accommodation options available in the area. Consider whether you want a venue that is easily accessible for both local and out-of-town guests. If you have guests coming from afar, you may want to choose a venue that offers accommodation or has partnerships with local hotels.
Seckford Hall is conveniently located in the heart of Suffolk, an area of outstanding natural beauty. Offering a serene countryside setting while being easily accessible from major transportation routes.
Step 4: Choose the Perfect Venue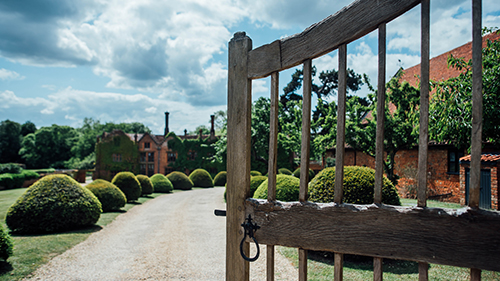 Selecting the right venue is a pivotal decision in your wedding planning process. This is your moment to set the stage for all your celebrations, choosing a venue that is just as beautiful as your love. If you are still unsure on where to say "I-Do", why not check out For Better For Worse? They have thousands of venues, and we are featured! Making your wedding venue search as stress free as possible.
Why not consider Seckford Hall's remarkable attributes that set us apart as a premier wedding venue. Our centuries-old mansion exudes charm and grandeur, blending historic architecture with modern amenities. The moment you step onto our grounds, you'll be captivated by the enchanting beauty that surrounds you.
With both indoor and outdoor wedding ceremony spaces available, Seckford Hall caters to all seasons and styles. Picture exchanging vows at our romantic Victorian Bandstand or within the elegant embrace of our Tudor mansion. Our versatile reception spaces, such as the magnificent Great Hall or the contemporary Lakeside Pavilion, offer a seamless transition from ceremony to celebration, ensuring an unforgettable experience for you and your guests.
Equipped with 40 hotel bedrooms and suites, an award winning 1530 restaurant and our luxury spa, Seckford boasts more than just a wedding space, we offer the full experience!
Step 5: Personalise Your Experience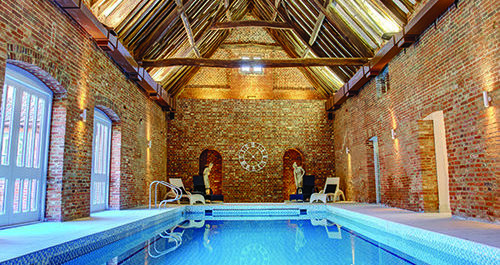 Seckford Hall understands that your wedding should reflect your unique love story. Our dedicated team is committed to personalising every aspect of your special day. We work closely with you to ensure that every element, from floral arrangements to table settings, represents your style and individuality. With our attention to detail and passion for perfection, we create an ambiance that is distinctly yours.
Food is the key to the heart, and we know this all too well. This is why we offer the most scrumptious dining options, all customisable to your vision. Along with our specialty Wedding Spa Packages, created with utter bliss in mind by our wellness experts, we have the complete personalised experience here at Seckford Hall.
You may be looking for an exclusive hire venue? Ask our team today about taking over the entirety of Seckford Hall and making it your home for your wedding celebrations.
Step 6: Accommodate Your Guests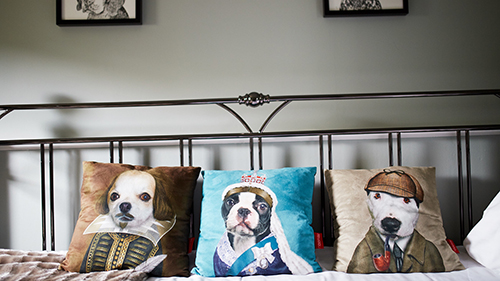 When selecting a wedding venue, the comfort and enjoyment of your guests are paramount. From travellers afar to your entire wedding party, thinking about where they will slumber is an important step.
Seckford Hall offers a range of luxurious accommodation options, ensuring that your loved ones have a peaceful retreat after an unforgettable day of celebration. From elegant guest rooms to spacious suites, each space is tastefully designed to provide comfort and tranquillity. Your guests will appreciate the convenience of having all the amenities they need within the enchanting grounds of Seckford Hall.
Step 7: Trust in Our Expertise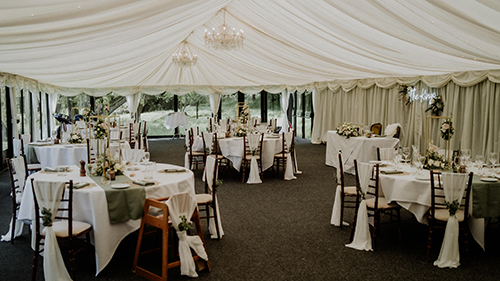 Planning a wedding can be an exhilarating yet overwhelming experience. So if your chosen wedding venue offers a dedicated wedding planning team then you're on to a winner!
At Seckford Hall, we understand the importance of a seamless planning process. So our experienced wedding planners will be by your side, providing expert guidance and support every step of the way. From recommending trusted vendors to coordinating all the logistics, your wedding planner will ensure that your journey from "I will" to "I do" is stress-free and enjoyable.
As you embark on this remarkable wedding planning journey, Seckford Hall is honoured to be part of your story. With our captivating venue, personalised service, and attention to detail, we are committed to making your special day truly unforgettable.
Get in touch today and allow us to create a wedding experience that surpasses your expectations, leaving you with cherished memories that will be treasured for a lifetime.