Introducing Seckford Hall Hotel and Spa, your perfect wedding season haven.
Selecting the perfect wedding season sets the tone for your special day, with creating unforgettable memories at Seckford Hall Hotel and Spa. Nestled in the heart of the stunning Suffolk countryside, our enchanting venue transforms through the seasons, making it an ideal location for weddings year-round. So why not come and see for yourselves? Get in touch today to book your private tour of our estate.
Choosing the right wedding date and season is a decision that holds sentimental value, as it marks the beginning of your journey as a married couple. So let's embark on an journey of the seasons, exploring which one suits your love story and ensuring your wedding day at Seckford Hall is nothing short of magical.
Winter: New Year Beginnings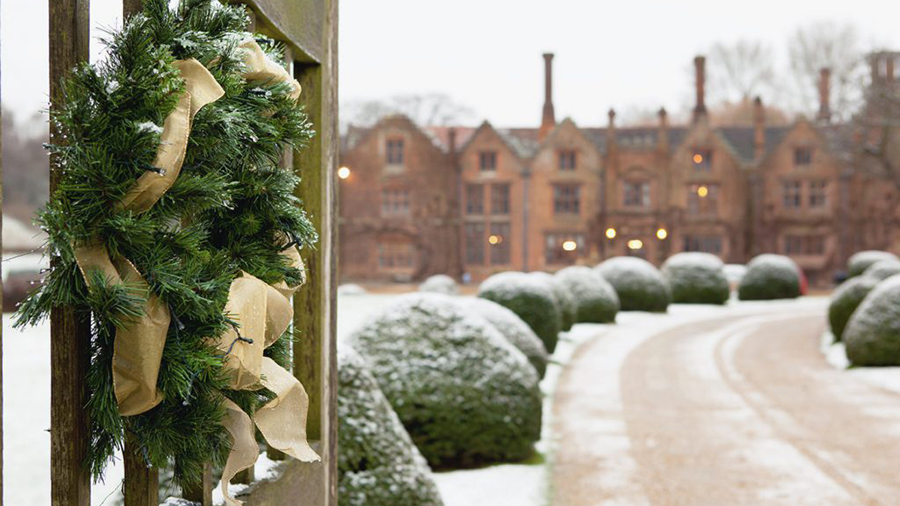 With a new calendar starting and as the crisp air descends, Seckford Hall transforms into a warm and welcoming haven. Picture exchanging vows in a winter wonderland, surrounded by the crackling fires and period features of our historic manor. Embrace the romantic ambiance indoors, with cosy fireplaces and the enticing aroma of warming mulled wine or winter Pimm's.
Winter is a delightful off-peak wedding season, meaning greater availability, making it an excellent choice for those seeking an intimate celebration.
Winter weddings offer a unique opportunity to indulge in a dining experience that is both comforting and festive. The colder months provide the perfect setting to serve a menu filled with hearty dishes that will warm the souls of your guests. Imagine rich and Savory options like slow-roasted meats, braised lamb shanks, or succulent roasted turkey paired with root vegetables and fragrant herbs. For a touch of holiday cheer, consider adding festive season treats like hot cocoa stations, spiced mulled wine, or a decadent dessert bar featuring delights such as gingerbread cookies, warm berry crumble, or indulgent chocolate truffles. The winter wedding food experience will not only satisfy you and your guests' appetites but also evoke a sense of comfort, joy, and celebration during this magical season.
So if you are envisioning a winter wonderland wedding, see more here.
Spring: Nature's Rebirth Blooms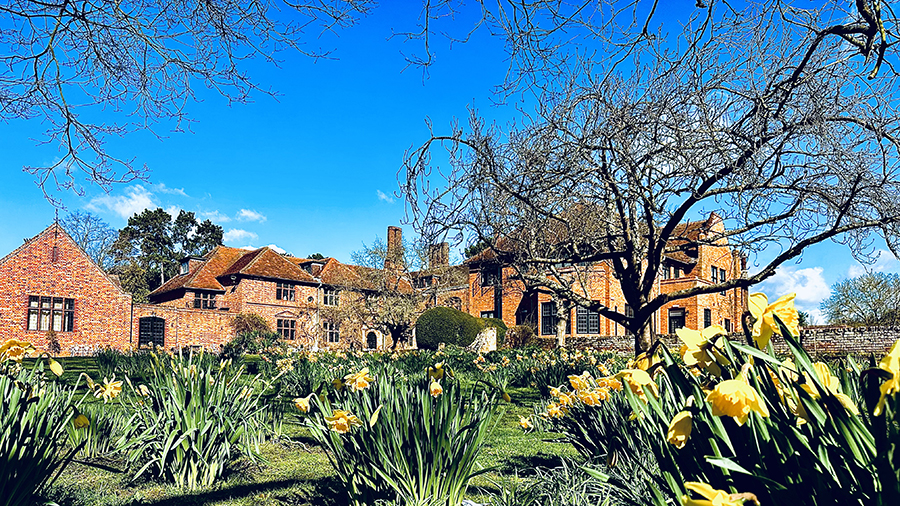 As winter's grasp loosens, Seckford Hall's picturesque grounds burst to life with vibrant blossoms and dancing daffodils. A spring wedding at Seckford Hall Hotel and Spa exudes freshness and new beginnings. Imagine a whimsical outdoor wedding surrounded by spring wildflowers, their delicate petals gently cascading through the air like confetti – a real picture-perfect moment!
We offer ample space to say, "I do," from elegant indoor ceremony rooms to the allure of open-air weddings at our stunning outdoor ceremony space: The Victorian Bandstand – effortlessly blending timeless charm with nature's grace, ensuring your ceremony is infused with romance and elegance. To the Lakeside Pavilion, for those seeking a harmonious fusion of indoor and outdoor beauty, with its glass walls offering breathtaking views of the gardens and lake. Experience the best of both worlds during your reception and embrace all the nature, while enjoying the comfort and protection provided by the pavilion.
Enhance your wedding experience with delicious seasonal treats that embody the spirit of spring. From incorporating fresh fruits and vegetables into your menu to serving light and refreshing cocktails, our talented culinary team can craft a delightful dining experience that complements the season. Think of incorporating spring flavours like citrus, berries, and herbs, leaving a lasting impression on your guests' taste buds.
For an added touch of playfulness, consider hosting an Easter egg hunt in our beautiful gardens, creating cherished memories for your young guests. We love nothing more than a celebration, this is why we host seasonal events all throughout the year, for days out that bring the whole family together. So keep an eye out on what's on, here at Seckford Hall.
Summer: Here Comes the Sun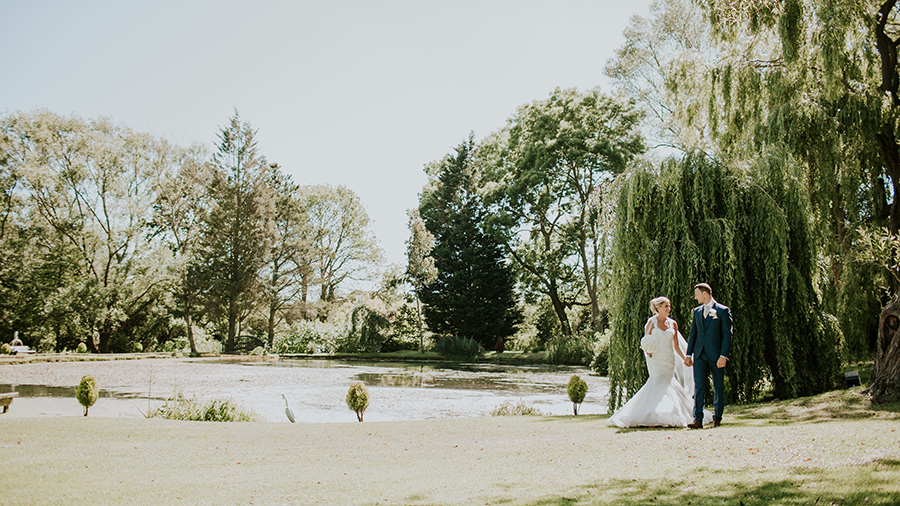 School summer holidays commence and when the sun graces Seckford Hall with its radiant warmth, summer weddings come alive with joy and splendour. Picture exchanging vows outside under the bright skies, sipping refreshing cocktails, and taking leisurely strolls by the lake – an idyllic summer wedding celebration!
Surprise your guests with exquisite grazing stations in our gardens, inviting them to indulge in delicious, sun-kissed alfresco dining. Summer offers a culinary delight, providing an array of fresh and delicious options for your wedding menu. The perfect time to have cocktails and bubbles featuring seasonal fruits, vibrant salads bursting with flavour, and mouthwatering barbecues or seafood feasts.
A summer wedding brings lush greenery, blooming flowers, and a world of hues. You can weave these vibrant tones into your wedding theme, ranging from bold and tropical palettes to soft and romantic pastels, creating an atmosphere of sheer beauty and delight.
There is a reason Summer is the most popular wedding month to get married, this peak season is a true delight!
If you are dreaming of an outdoor wedding here at Seckford Hall, explore our surroundings and ceremony spaces here.
Autumn: Fall into Beauty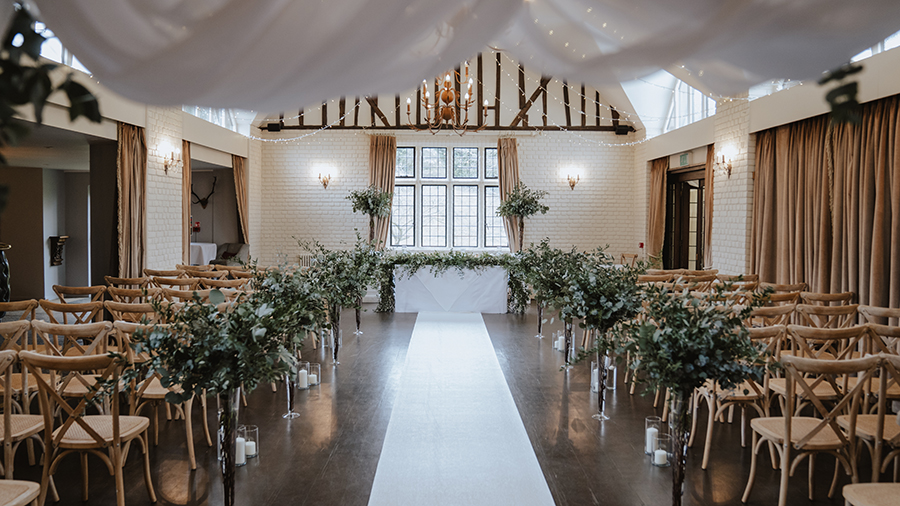 As the leaves paint the landscape with vibrant shades of red and orange, Seckford Hall showcases the enchanting beauty of autumn. With our magnificent house and grounds as your backdrop, create a wedding theme that embraces the natural splendour of this season.
Incorporate warm colours and rustic elements, such as golden foliage accents and textured fabrics, creating the perfect ambiance for a fall wedding. Imagine candlelit receptions, warm blankets for your guests, and the opportunity to incorporate natural elements like acorns, twigs, and dried florals into your centrepieces and stationery. The Great Hall is the perfect canvas for your ceremony and wedding celebrations, with its Tudor oak paneling and soft golden curtains. Our team at Seckford Hall will assist you in curating an autumnal wonderland that perfectly complements the captivating colours of your surroundings.
Treat your wedding guests to a delectable feast featuring hearty and savoury dishes, seasonal vegetables, and delicious desserts inspired by autumn spices like cinnamon and nutmeg. By incorporating seasonal produce and flavours into your wedding cuisine, you add an extra layer of culinary delight to the celebration.
Seckford Hall Hotel and Spa: The Perfect Venue for Every Season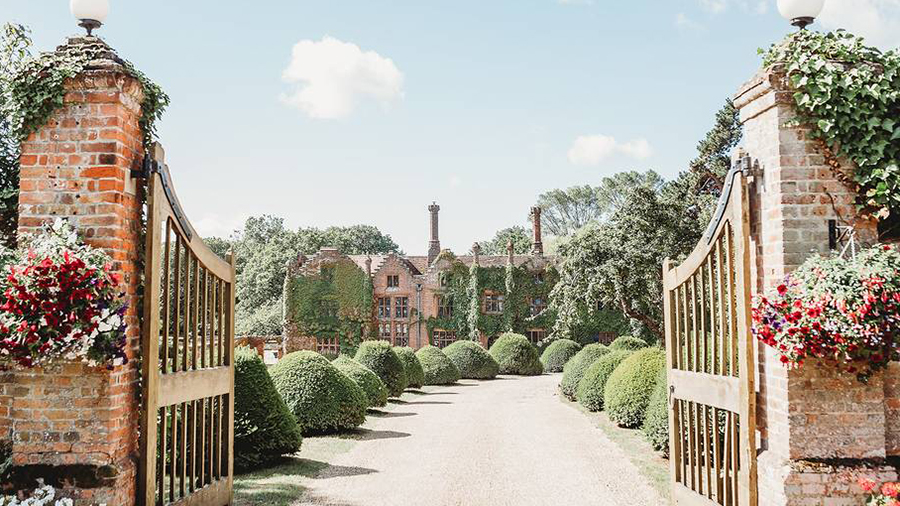 At Seckford Hall Hotel and Spa, we take pride in our ability to transform into the perfect wedding venue for any season. With a whole host of amenities to go along with your wedding, you can be assured we are not just a wedding venue, we are the entire experience.
Our team of dedicated professionals understands the nuances of each season and works closely with you to bring your vision to life, and through every step of your wedding planning process. From spring's blossoms and sun-kissed summer weddings to autumn's rich palette and cosy winter ceremonies, we meticulously curate every detail to match the unique themes, styles, and personalities of each couple.
Choosing your wedding date is a momentous part of your wedding planning journey, and at Seckford Hall, we ensure that your big day reflects your dreams, no matter the season.
To begin your wedding journey and embrace the magic of Seckford Hall, get in touch with us today. Let's create memories that will last a lifetime as you celebrate your love amidst the captivating beauty of every season.