Engagement shoots are an exciting way to capture those special moments shortly after you've become engaged. It will become a time to look back on fondly and a way to mark the start of your wedding celebrations. Some people even arrange for a photographer to be 'in the wings' of an actual proposal!
An engagement shoot gives you the opportunity to work with your actual wedding photographer before your wedding day and vows. As you can imagine, this offers couples a reassuring way to feel more comfortable about being in front of the camera and a chance to ask questions and see how things work before the wedding.
Suffolk is an undeniably magical part of the world, with areas of outstanding natural beauty, unlimited countryside, and 50 miles of beautiful coastline. Throughout Suffolk, you will be spoilt for choice in choosing a location for your engagement shoot.
Being a UK hot spot for weddings and wedding venues, you won't find it hard to find spectacular spots in Suffolk. Let's take a look at some charming locations and local photographers.
Picture this
You are walking along a sandy beach on a warm evening, sunset imminent, soft tides washing over your feet, hand in hand with the love of your life. If this doesn't make you feel romantic then we don't know what will!
If you're a beach-loving couple, then here are some gorgeous coastal locations in Suffolk: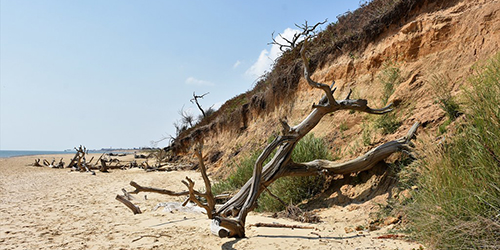 Covehithe Beach, Suffolk, was voted in the top 40 of Britain's best beaches by The Telegraph, with picturesque sea horizons. Need we say any more, apart from, it really is breathtaking!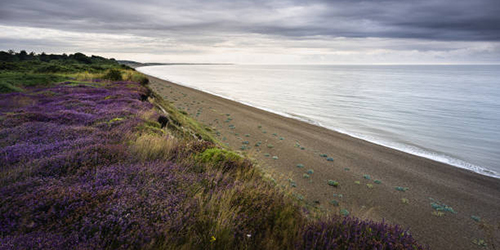 Dunwich Beach, Suffolk is bounded by a whole host of gorgeous wildflowers and wildlife, bursting with colour and wonder. Capturing some beautiful stills in a field of flowers or walking along the beach are both possible here as they are only steps apart from each other.
How about something a little different? Next we have Orford Ness Beach in Suffolk – an isolated beach with an air of mystery. This was once a secretive military base but is now a National Nature Reserve. So if unusual, but nevertheless absolutely stunning is your vibe then this is the location for you.
Enchanting countryside
Gorgeous Suffolk countryside really is never ending in this part of the UK. For spontaneous couples who like the unexpected, why not scrap all plans and just take a stroll with your photographer and stumble across some of the most striking wildlife backdrops for your engagement shoot.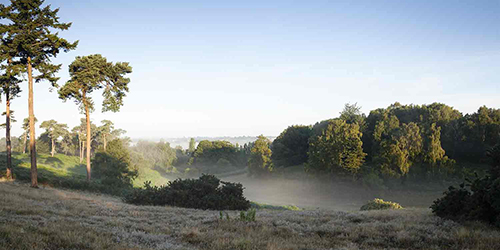 Tread the same footseteps as Anglo-Saxon ancestors and discover the beauty of the surrounding areas at the Sutton Hoo woodland walk.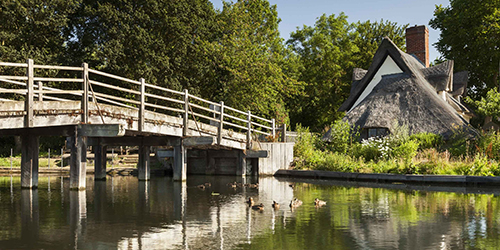 Flatford, Suffolk was the inspiration for the stunning and famous paintings of John Constable, making it an enchanting location for art lovers. Surrounded by quaint historic buildings and a lake offering couples a host of enviable backdrops.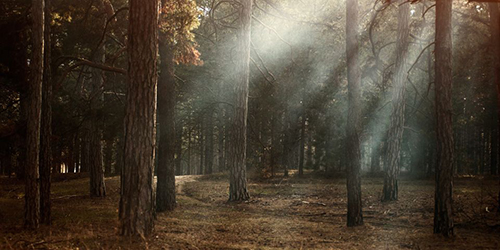 Rendlesham Forest in Suffolk has a plethora of picture possibilities, with its rich forestry and fauna and flora. Evocative in every season with each one bringing a different feel through its changing landscape and colours.
Seckford Hall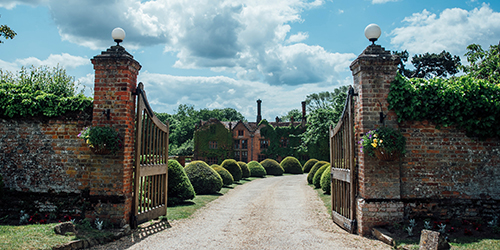 Last but certainly not least, maybe Seckford Hall Hotel & Spa is your engagement shoot location.
Nestled in 34 acres of countryside, Seckford Hall isn't just an idyllic wedding venue, it's also a popular Suffolk engagement shoot space. Spend some time soaking up the grounds, play garden games, and take in the spectacular surroundings.
Your photographer
We get it. Hiring a photographer for your wedding day and engagement shoot really is an investment, but it is vital to hire the right one.
Every wedding photographer is different, both in personality and style of photography, so take your time finding the one for you. They are there to capture memories that you will cherish for your entire lives and for your guests and family.
Here is a list of Seckford Hall-approved photographers that we think you will love.
Just a quick Google search of 'Suffolk Wedding Photographer' will have you in a world of dazzling images. You'll be among true love stories, which we can assure you will inspire so much excitement for your engagement shoot and wedding date.
It really is a no-brainer to have a Suffolk engagement shoot, from beachy vibes and woodland walks to Seckford Hall or a barn wedding venue. Whichever location or photographer you choose, you will be sure to have your special moment captured in images to cherish.