If you like the idea of making your first holiday as a married couple an understated affair, a mini-moon might be the answer. A mini-moon is a short break or small honeymoon you might take after your nuptials and wedding celebrations. It's also the perfect 'prelude moment' to mark your wedding celebrations before your bigger honeymoon takes place in the near future.
Forget dashing off after your wedding reception, boarding a flight, traveling for hours, and finally landing in your honeymoon destination – sounds like too much of a faff, right?
Instead, think romantic UK mini-moon, your special little getaway the days after your wedding. No rush, no stress, just time to escape and enjoy the afterglow of your big day. Now that sounds like a fitting way to married life.
In this blog post, we will be exploring an area of outstanding natural beauty, a truly magical part of the world – East Anglia. Rich in countryside and coastal areas, there's plenty of choice for potential romantic getaways and places to visit for your mini-moon.
Seckford Hall Hotel & Spa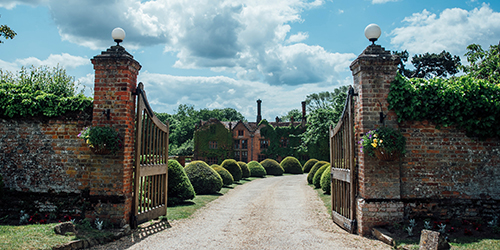 A blissful haven in the heart of Suffolk. Seckford Hall is bursting with Tudor charm! A 16th-century country house, wedding venue and award-winning spa. We have 42 luxury bedrooms, situated among magnificent grounds and 34 acres of serene countryside.
Exploring
From idyllic villages, romantic hotels and hidden coves to beaches and boat trips, whatever you wish, you'll find it in East Anglia.
Local pubs everywhere serve traditional dishes, or Michelin-starred restaurants with a seven-course tasting menu, the choice is yours – though we personally love Tuddenham Mill in Newmarket, it's a blinder, with food to die for and super-chic suites.
Cabins & Cottages
Nothing says countryside retreat quite like a log cabin with your own private hot tub! East Anglia is not short of secluded hot tub breaks and self-catering cottages for your perfect mini-moon spot.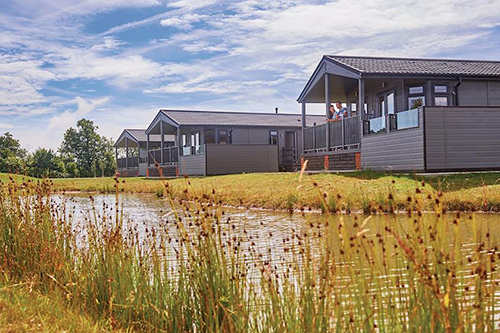 Claywood Retreat Lodges are beautifully tucked away in 120 acres of woodland and countryside, providing you with a mini-moon with privacy and romance (not to mention a 'price per night' that is friendly on the pocket). These lodges all have private hot tubs, open-plan living, and all the little luxuries you will need.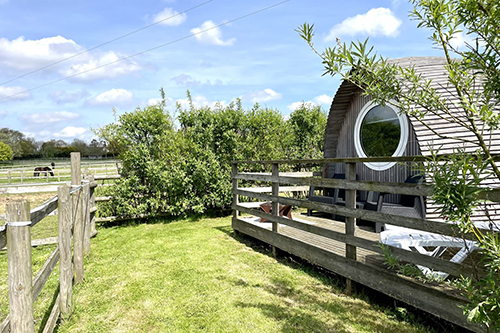 Luxury camping doesn't get any better than this.
Lee Wick Farm Glamping is the perfect place to head for luxury wilderness – who even knew underfloor heating was a thing when camping? You will have your own hot tub, private BBQ, and everything else imaginable.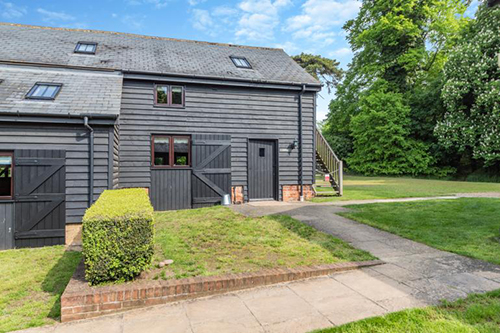 Sewell Barn in Sutton is the perfect bolthole for newlyweds to relax. This renovated barn has been transformed into a luxury space, perfect for a stylish mini-moon. There is plenty of space inside and 2,000 acres of grounds outside. So if you are both nature lovers and prefer a quieter retreat then this one might be for you.
Beautiful Beaches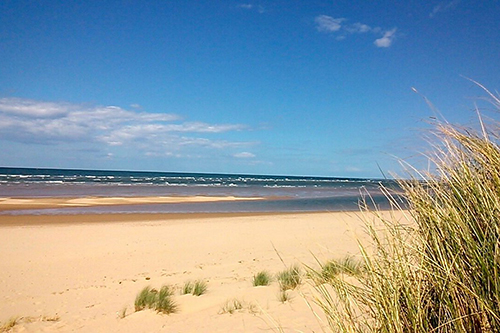 Just a quick google search will offer up a huge list of beaches and coastal hot spots in East Anglia. From North Norfolk's Holkham beach to the town and pier of Felixstowe and all the other many coastal gems in between.
If you want your mini-moon to feature sandy beach walks and stunning sunset evenings, then take a look at some of the best honeymoon hotels just a stone's throw away from the beach. Oh and how about some seal spotting?! Check them all out here.
Further afield
If the wonder East Anglia isn't for you, there are countless mini-moon locations to explore, from thrill-seeking adventures in the Scottish highlands to exciting city breaks visiting London art galleries and cocktail bars. Or how about a trip to the Lake District or a national park to experience a different kind of rural trip?
We promise it will all come and go so fast, take in the moment and savour every memory you make.