If you're looking for somewhere for a mini break in Suffolk, or perhaps looking for a relaxing countryside retreat then a weekend away at Seckford Hall is the perfect location. There are so many things to do in Suffolk and the surrounding areas that you will be spoilt for choice, and once you have finished exploring the countryside, you can retreat back to the hotel and enjoy a romantic meal in our fine dining restaurant or perhaps a cocktail or two in our dedicated bar area.
There are plenty of things to do in Suffolk that will appeal to a range of people and interests, from relaxing at the beach or exploring the local history. Suffolk has plenty of natural wonders, making it an ideal location for a short break or even a mini holiday. If you are looking for family activities or things to enjoy as a couple then we have the perfect guide for you. We have put together some of our favourite local attractions.
Local Attractions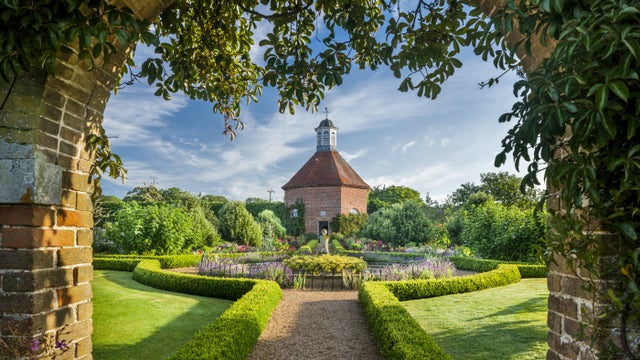 One of the most famous local attractions to Seckford Hall is Sutton Hoo which is open every day of the week, and has a gift shop and café on site to enjoy. There is so much to do here that one day might not be enough! There are 245 acres of countryside for you to explore and they also have a range of family trails and activities, including some that you can download and do at home, so you can take something away with you to enjoy as well.
Framlingham Castle is a really fun day out for all the family and is surrounded by parkland and a picturesque lake.  The castle is steeped in history and has a wall which is 10.5metres tall and has stood for 800 years! You can also take a walk around the workhouse which is the only part of the building that is still remaining within the castle walls. There are also plenty of hands on activities to keep the children busy and learning!
If you love to visit places of interest that are surrounded in history, then Ickworth House is a great day out. It is part of the National Trust collection of venues and has plenty to keep you occupied from walks and exploring the surrounding countryside, to history tours and exhibitions.
Photo credit: National Trust
Relaxing Activities
If you're looking for a well-being break and some relaxing activities there are plenty of locations to choose from in Suffolk. With it's expanse of countryside, Suffolk is the perfect place to escape and unwind, and with it being not too far from London, it's an ideal location for people wanting to get away from the business of the capital.
Aqua Sana spa in Suffolk is a luxury spa with over 15 different spa experiences all in one location. It's nestled in the heart of rural Suffolk, offering you the perfect opportunity to switch off, relax and unwind. There is a huge treatment menu that you can choose from, a cafe within the spa and also a beautiful zen garden, which will satisfy all your senses and would be an ideal location for a mini break in Suffolk. You can also relax in the main pool area or make a night of it by staying in one of their luxurious spa suites which comes with your own private hot tub.
Family Fun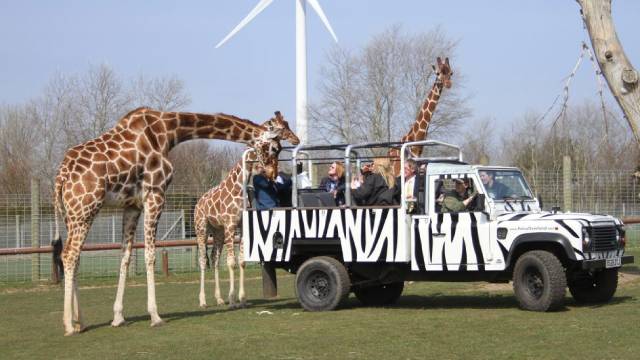 If you're looking for something a bit different that would also be good for the whole family, then Africa Alive is a must see! It is set amongst 100 acres of Suffolk countryside and allows you to see five species of African animals including rhinos and giraffes. Children will love this as they can walk through the lemur enclosures and see other animals including birds and monkeys.
Photo credit: Africa Alive
Whatever you decide to do for your mini break in Suffolk you can rest assured that you won't be disappointed. There are activities and attractions to suit every taste and budget, and with Seckford Hall being located within close proximity to many of these, it makes it an ideal place to come back to in the evenings.