Whether your 1st or your 30th wedding anniversary is fast approaching, gifting your partner something special is equally as important. Especially as you hit those big milestone anniversaries (there's a big difference between paper and pearl)!
But as the years go by, and the marriage gets better and better, coming up with new and exciting anniversary gifts seems to only get harder. Thankfully, our fantastic team here at Seckford Hall are here to help!
Here is a list of our top 10 favourite unique wedding anniversary gift ideas for you and your other half:
1 Happy Anniversa(tree)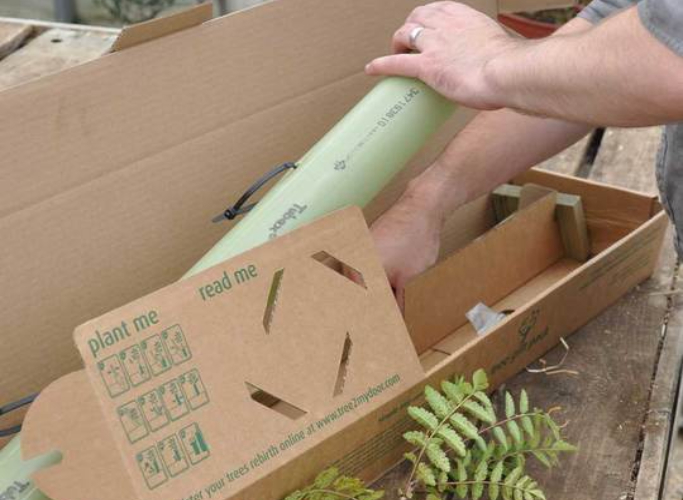 Perfect for plant lovers! Make your first anniversary super special by gifting your partner an anniversary tree from Tree2MyDoor.com for £40.
Available in a wide variety of different trees; from the tree of love (crab apple tree) to a silver birch; this gift acts as a gorgeous symbol of you and your partners love, forever growing!
Not only that, but it also means you're doing your own bit to help the environment, what more could you want from an anniversary gift!
2 Box Of Dates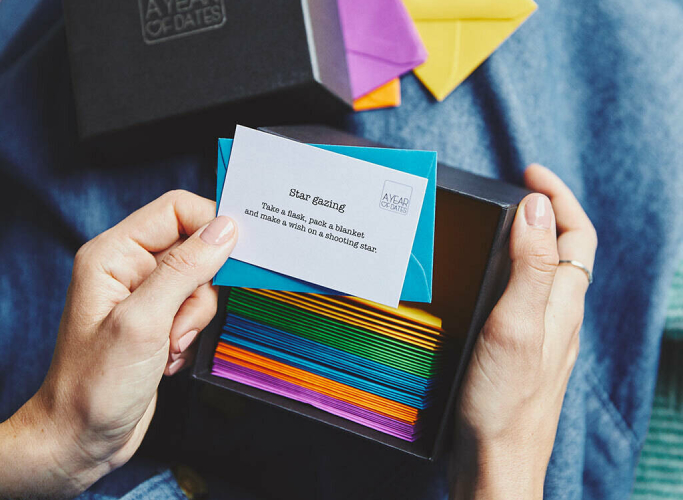 Thinking outside the box for unique gift ideas? Maybe it's time to think about a gift that comes in one instead, like this Personalised Box Of Date Cards from Not On The High Street for £28.
Packed with a full years worth (52) of exciting date ideas for you and your partner, this is the perfect gift for a couple who cherish their weekly date nights!
There's even the option to personalise the cards in case you have some fun activity ideas of your own. How exciting does that sound!
3 Wine, Wine ... And More Wine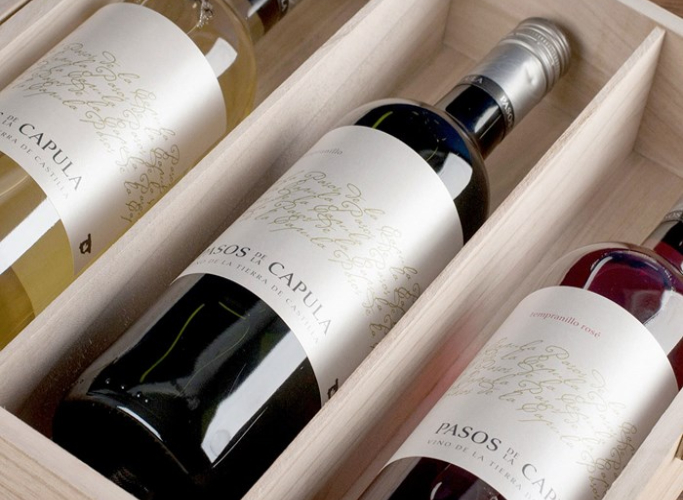 Are you and your significant other big fans of wine? Well if that's the case, this box of wine from Getting Personal for £24.99, representing the first three years of your marriage, could be the gift for you!
Whether you're more of a Rose person or you prefer a dry white (you can even get one of each if you're not picky), there's a wine for everyone. And in a gorgeous personalised box too, what's not to love!
Whilst we know that alcohol isn't the right gift for every couple (and we completely respect that if that's the case), this is the perfect way to celebrate for some. Drink up!
4 Anniversary Activities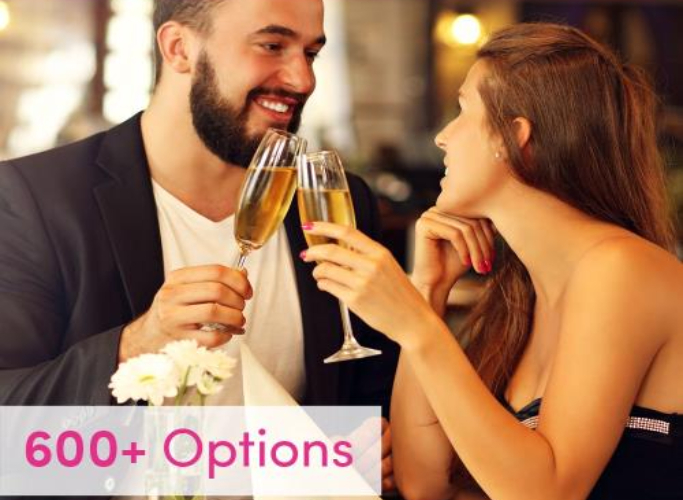 Some people prefer making memories over receiving material gifts (we like both)! And if you're one of those couples, this anniversary experience package from MoonPig for £99, is the perfect gift.
With the ability to choose from a huge variety of exciting couple activities; such as a Two Night Camping Experience for Two or a Couple's Wind Surfing Experience; the list almost seems endless!
What a great way to make memories that last a lifetime!
5 Pillow Talk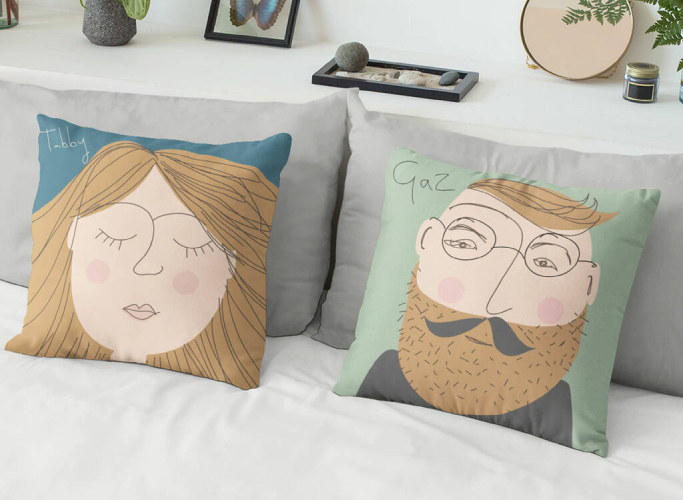 Home Décor gifts are some of the most exciting presents to receive. Not just a gift, but a way to jazz up your house? Yes please!
These gorgeous personalised couple pillows from Not On The High Street for £35, are the perfect way to leave your stamp in any room in the house. And you get one each too.
Whilst slightly bizarre, here at Seckford Hall, we'd be more than happy to receive our face on a pillow as a gift!
6 Until The End Of Time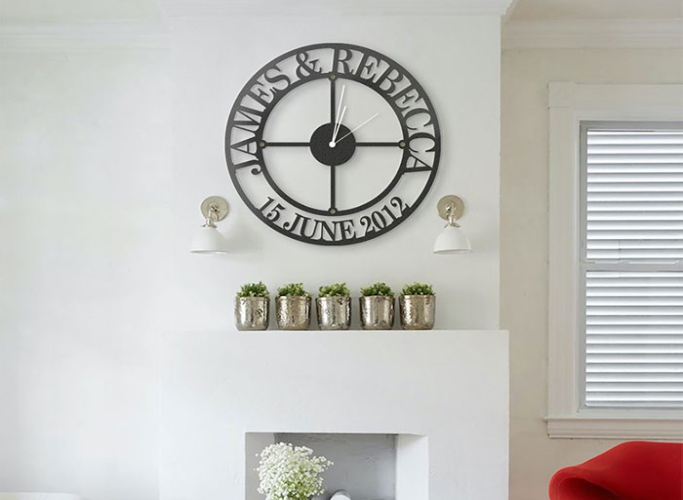 What better way to tell the time than with this Getting Personal Personalised Metal Clock for £59.99, from your significant other!
A perfect addition to any household, engraved with both of your names and the date of your wedding, this clock is a beautiful way to celebrate and remember the years together.
And it's stylish too, which is always a plus!
7 You're A Star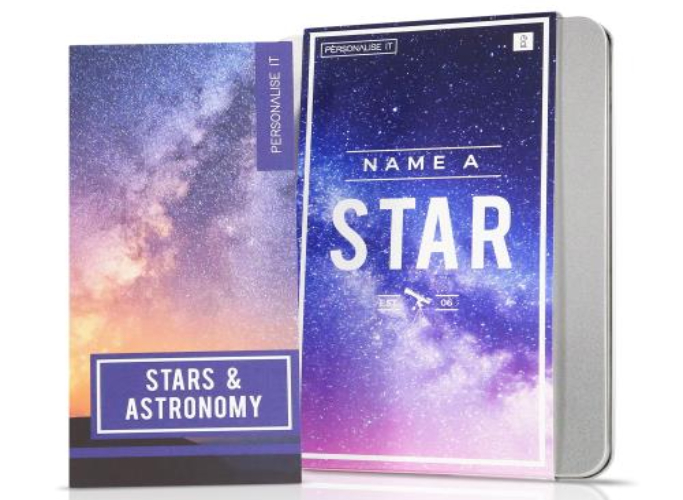 One for lovers of Astrology. Let your partner know how much of a star they are by buying them one from Moonpig for £20. Yes, you can do that (we were shocked too)!
This fabulous gift set allows you to name a star in the night sky after your significant other, truly showing them just how important they are to you, as well as the solar system!
We can't think of a better compliment than to have a star named after us!
8 Put A Ring On It, Again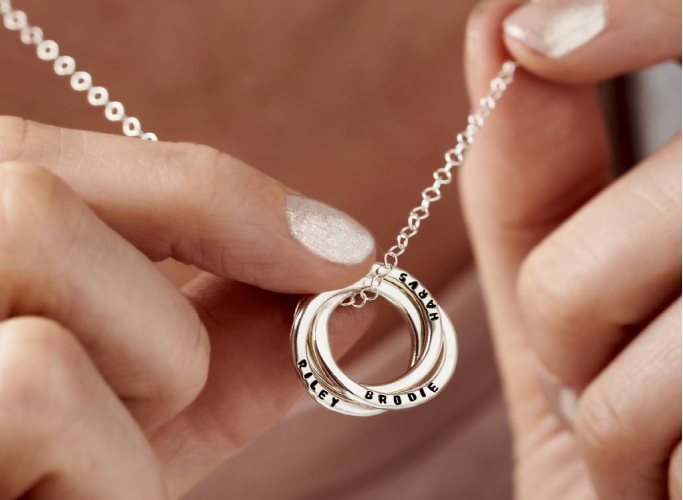 For some, one ring just isn't enough. And you know what they say, if you like it then you should put a ring on it!
Of course, most will already wear couple rings as symbols of your marriage. However, we think this stunning Russian Ring Necklace from Not On The High Street for £79 is a fantastic way to commemorate your big day, no matter how long ago it was.
You also have the option to engrave both of your initials into the rings, meaning you'll be together forever. We think that's absolutely beautiful!
9 Couples Who Couple Together, Stay Together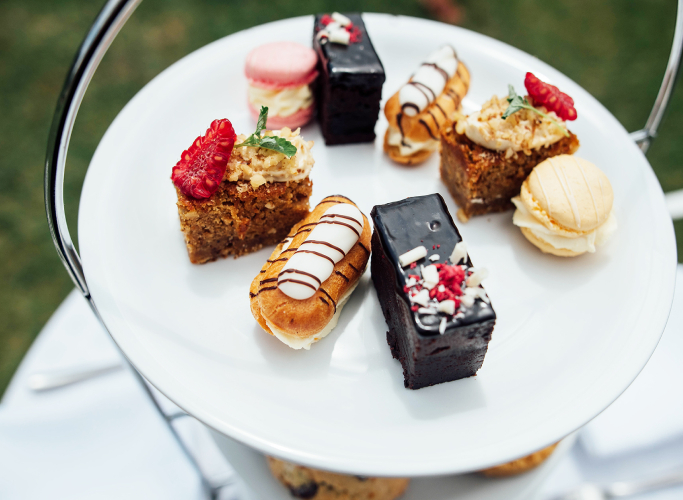 Personalised Vouchers are always a fantastic present to give. Especially when you're absolutely sure the recipient will love the outcome!
Here at Seckford Hall, we provide personalised vouchers for a wide variety of fantastic experiences; from our famous Afternoon Tea for Two (with champagne or prosecco if you're feeling boozy) to simple Monetary Vouchers that can be used on any Seckford Experience, and the list goes on!
The perfect gift for an anniversary if you ask us. Who doesn't love a voucher?
10 That's So Cheesy (Board)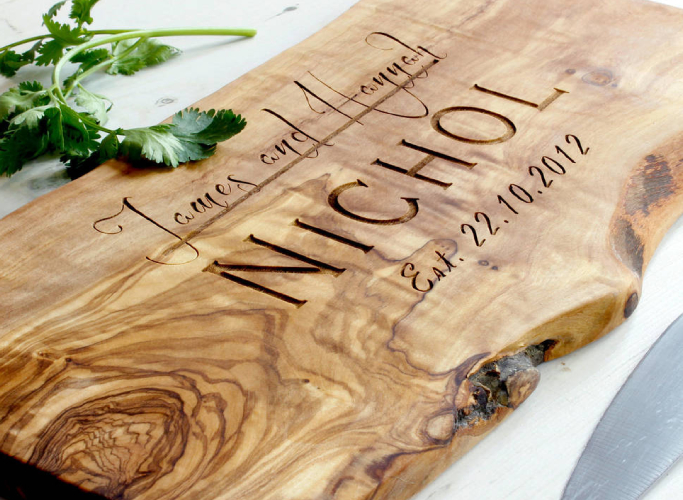 Every cheese fan dreams of a beautiful board to showcase their fancy fromage! Well look no further if that sounds like your partner.
This Personalised Cheese Board , from Not On The High Street for £29, is the perfect present for a cheese lover (extra brownie points if you buy their favourite cheeses to go with it) and a beautiful addition to any kitchen.
It really doesn't get cheesier than this, but we love it anyway!
Here's just a quick reminder of all the anniversaries and their corresponding gifts (if you like to follow tradition of course):
1st Anniversary: Paper
2nd Anniversary: Cotton
3rd Anniversary: Leather
4th Anniversary: Fruit or Flowers
5th Anniversary: Wood
6th Anniversary: Candy or Iron
7th Anniversary: Wool or Copper
8th Anniversary: Pottery or Bronze
9th Anniversary: Willow or Pottery
10th Anniversary: Tin or Aluminium
11th Anniversary: Steel
12th Anniversary: Silk or Linen
13th Anniversary: Lace
14th Anniversary: Gold Jewellery
15th Anniversary: Crystal
16th Anniversary: Coffee or Tea
17th Anniversary: Wine or Spirits
18th Anniversary: Appliances
19th Anniversary: Jade
20th Anniversary: China
21st Anniversary: Fire (theme)
22nd Anniversary: Water (theme)
23rd Anniversary: Air (theme)
24th Anniversary: Stone (theme)
25th Anniversary: Silver
26th Anniversary: Art
27th Anniversary: Music
28th Anniversary: Linens
29th Anniversary: Tools
30th Anniversary: Pearls
31st Anniversary: Travel
32nd Anniversary: Bronze
33rd Anniversary: Iron
34th Anniversary: Food
35th Anniversary: Coral
36th Anniversary: Antiques
37th Anniversary: Books
38th Anniversary: Luck (theme)
39th Anniversary: Laughter (theme)
40th Anniversary: Ruby
41st Anniversary: Office or Desk Décor
42nd Anniversary: Clocks or Watches
43rd Anniversary: Entertainment (theme)
44rd Anniversary: Electronics (theme)
45th Anniversary: Sapphire
46th Anniversary: Games
47th Anniversary: Garden or Plants
48th Anniversary: Home Improvement (theme)
49th Anniversary: Copper
50th Anniversary: Gold
51st Anniversary: Photos or Cameras
52nd Anniversary: Bath or Spa (theme)
53rd Anniversary: Plastic
54th Anniversary: Glass
55th Anniversary: Emerald
56th Anniversary: Day (theme)
57th Anniversary: Night (theme)
58th Anniversary: Faith and Hope (theme)
59th Anniversary: Charity (theme)
60th Anniversary: Diamond
And that concludes Seckford Hall's list of unique anniversary gifts, perfect for any couple. Whilst these gifts may not be for everyone, they're definitely a great basis for a fantastic present for your significant other. Happy gifting and good luck!